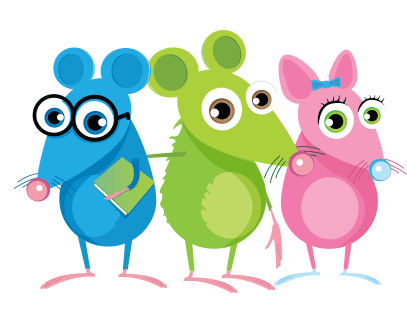 About Read-A-Thon Fundraising Company
In 2002 we started a company called Choose-a-thon and spent the next 3 years developing a system that would accomodate any type of thon fundraiser.
During signup the group would choose the type of thon they wanted to run. Unfortunately despite our best efforts we were a little early to market because inexpensive online payment systems were still in their infancy.
After 3 years we let the concept go dormant. But during that period we began purchasing domains that matched our thon concepts./ We purchased walk-a-thon, read-a-thon, lift-a-thon and more.
Fast forward a few years and the costs to accept smaller donations dropped considerably and the technology to do so improved dramatically. So we decided to transition Choose-a-thon to specifically Read-a-thon.
I started to envision Read-a-thon as a website around 2006. I really believed the school fundraising industry was growing desperate for a better way for elementary schools and PTA/PTO groups to raise money.
You see I own Easy Fundraising Ideas and some of the other top product fundraising websites so I have had a front row seat to watch the fundraising industry age and mature. Our companies help more than 10,000 groups every single year raise more than $10,000,000. I tell you that because I want you to know we do understand fundraising, fundraising products and the difficulty schools have raising money these days.
We knew there would always be a market for product fundraisers. But that market was served either online by websites like Easy Fundraising or by companies that stocked fundraising products locally and called on schools, PTA's and other large groups.
Vision for Read-a-thon
I am a member of the Association of Fundraising Distributors and Suppliers (AFRDS), the main industry trade group. At one point I was asked to serve on their technology committee because our websites were considered leaders in the industry.
But all I ever heard at AFRDS meetings were doom and gloom stories from the people who were focusing on elementary and middle schools and their parent groups. Sales were down. Participation was down. There was no excitement anymore. That was the conversation year after year after year.
So we decided to step back and revisit the read-a-thon concept and how much sense it made for student groups in those key grade levels. Reading, after all, was a critical part of life in school. If we could create a turn key system where schools could raise the money they needed focusing on reading we believed we could breathe some new life into school fundraising.
So that became our vision. We wanted to become a natural fundraising tool that could be seamlessly integrated into daily school life. In fact we didn't even want it to feel like a fundraiser. We wanted it to be a reading project that friends and family could support.
Readathons Can Raise Lots of Money
We talked to lots of principals and PTA board members as we developed our system. Nearly all had said the amount of money they were able to raise with a single fundraiser was dropping each year.
So we started running the numbers on the potential of this fundraiser might have:
Start with a 1,000 student elementary school.
Get each student to agree to complete 10 reading sessions in a two week period.
Using our promotional tools each reader gets at least 10 people to pledge $2.50 for each reading session.
How much money do you think that school would raise?
The answer is $250,000.
Now we know 100% participation isn't going to happen. But what level would be reasonable? And could we effect that percentage?
We Make Participating Fun
We knew reading was the right product so the challenge was maxing out participation levels. We tackled that from two angles.
First we looked at getting the most readers possible. In order to get the greatest number of readers we created group reading sessions where all the readers would read at the same time either during class or outside of the classroom. Administrators can take attendence and then start a group reading session timer which upon completion would give credit to each reader in attendance. If we could get all the students in a school reading we knew we were half way home.
So the challenge was motivating readers to get sponsors. The answer to that challenge was easy. We would pay the readers to get sponsors! But we would pay them in RAT Bucks - our own currency that they could use to buy fun prizes in our prize center.
We Help Manage Your Read-a-thon
Our goal from the beginning was to offer the most state of the art management tools groups would need to run successful campaigns. After all we could provide real time information so groups could manage rather than be bystanders. We send daily reminders to readers, teachers and administrators that include up to date results, suggestions, tips and incentives. There are detailed reports available in management dashboards and a complete set of tools to help run your readathon.