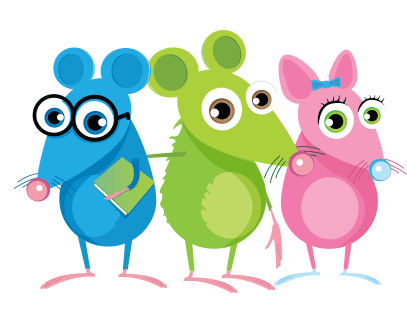 Read-a-thon is Now Bilingual
So many schools have large Spanish-speaking students and families and many struggle when it comes time to choose a fundraiser.
We are excited to announce that our Read-a-thon fundraising system is now bilingual and is perfect for schools wanting to reach Spanish speaking families and friends to support their fundraising effort.
The Perfect Bilingual School Fundraiser
Elementary schools and parent-teacher groups with large spanish-speaking student populations often times struggle to find a way for all of their students to participate in any of the school fundraising ideas they consider. It's expensive and time consuming enough to start any fundraiser but it can be exasperating finding an option that is completely available in multiple languages.
We believe our Read-a-thon fundraising program is the absolute best way for elementary schools to raise money. It gives principals or parents a way to monetize the reading already being done by students. Not only does it offer a way to raise money but school after school report they are raising more money with Read-a-thon than they've ever raised before.
We would love for you to check out our fundraiser calculator to see how much money your school can raise. Click here.

How Does it Work?
Each one of your students will complete 10 different reading sessions. Students can read in class or they can read on their own. We strongly suggest in class reading when possible so that every student participates. But either way you track reading sessions online using our fun reading timer.
Leading up to your read-a-thon we guide your readers through suggest sponsor lists and give them the tools to contact family, friends, neighbors and more through social media, email and printed materials. We offer incentives for every sponsor they get to insure the highest participation and donation rates.
So what does it mean that we are now bilingual?
We have replicated the entire reader portion of our website so users can choose whether they would like to view pages in English or in Spanish. If you are viewing a page in English you will see a tab on the right side of the screen asking if you would like to view the page in Espanol. Similarly if you are viewing the page in Spanish you will have the option to change to English.
The bilingual options begin when a school, teacher or administrator adds their readers to their management dashboard. Right after you add readers our system will ask if you are ready to print your reader take home information sheet. If you choose to print those sheets you will be asked if any of your readers require the sheet to be printed in Spanish. If the answer is yes you can choose those that need that option or you can choose all.
We mark our database Spanish or English based on which option you choose to print. If the reader is marked as Spanish then they will be taken to a Spanish system and will stay in a Spanish system unless they click on the tab to switch to English.
The Benefits of Our Bilingual System
If you have families that speak predominantly Spanish it only makes sense that the tools we offer readers to help identify and contact potential sponsors should also be available in Spanish.
Everything in the reader section of our website is available in either language. Spanish speaking families will see all of their tools in the language they are most comfortable with.'
Our system knows which language you are viewing. So we provide handouts, emails and social media in the language you are using. Of course you can switch back and forth between the languages any time you want. So if you want to send most communications in English you can choose that language or you can opt for Spanish at any time.
Raise More Money Than Ever Before
We hear over and over how easy our Read-a-thon system is to use and how group after group reports record fundraising results. In fact click here to view our testimonials page.
We give you tools to contact potential supporters anywhere in the world. Groups have received donations from more than a dozen different countries and every state in the United States.
Now with bilingual tools you can simply reach more people than ever before. So if you have a bilingual or Spanish-speaking student or family base we hope you will use our Read-a-thon fundraising program to raise more money than you've ever raised before.
See How Much You Can Raise
We invite you to check out our read-a-thon calculator to see how much money your school can raise. Click here