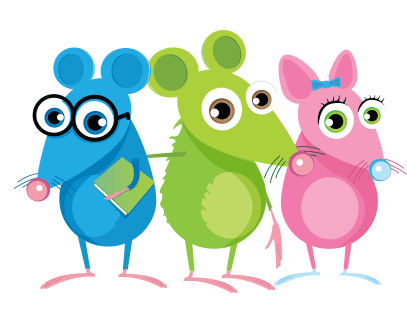 Exciting New Email Tools
Readers raise money by sharing details about their participation in their read-a-thon with as many friends and family members as possible. Historically one of the most effective ways to share has been and continues to be via email.
The problem was that readers and their parents had to enter each email address one at time. Not any longer!
Google, Yahoo and Hotmail
We have developed a great new tool for readers who register with a Gmail, Yahoo, Hotmail, Live, MSN or Outlook email account. As soon as you register our system will look to see if you used one of those email clients. If you did then you will be taken to a tool that will go into your account and download a file that includes all of your contacts with just a couple of clicks.
We present you with a data table that includes all of your contacts. Readers can then check the addresses they want us to save and send an email that shares information about their participation in the read-a-thon to those people.
Readers can also choose the select all option if they want to send that email to everyone in their contact list.
Don't Forget Anyone
Readers should never forget that there are lots of people out there that will be super excited to find out they are participating in a read-a-thon. Our new tool helps remind you of lots of people you might not have thought about otherwise.
Once you've downloaded your contact list scroll through the names and send the email to everyone you feel would want to know that your reader is focused on reading whether you think they will donate money or not. You should give everyone the opportunity to decide whether they want to become a sponsor!
Raise More Money Than Ever
School after school and group after group say they are raising more money focusing on reading than any other fundraiser they've ever done.
We invite you to check out our read-a-thon calculator to see how much money your school can raise. Click here
* RAT charges a 7% fee on donations