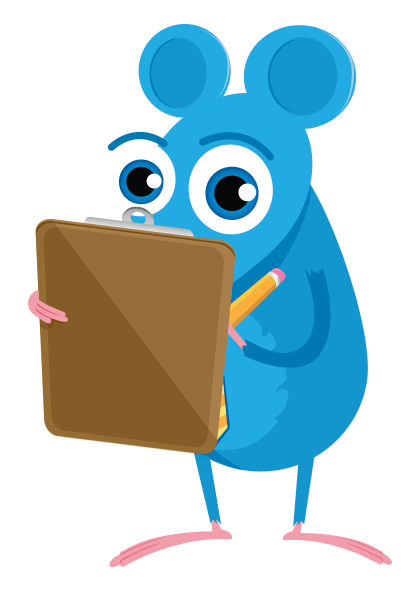 Frequently asked Questions?
How do I run a Read-a-thon?
How do I get started?
Read-a-thons are simple to start. You just go to our home page and click on the Get Started button. The sign up process is easy to follow.
How long does a Read-a-thon last?
Our Read-a-thons require 10 reading sessions. Most schools hold their reading sessions during class time so actual reading time lasts for 2 weeks. However successful groups allow 2 weeks before the first reading session to take advantage of all of the promotional tools so their readers can attract as many sponsors as possible.
Do we need to have computers?
Our program is an online fundraising tool. But don't let that scare you. Any device with internet access can be used. Our entire site is extremely mobile friendly. The fact of the matter is that more than 90% of the people in the United States have internet access either by using a computer at home or work, via a mobile phone or by using a tablet or other device.
When should I hold a Read-a-thon?
The great thing about our program is that you can hold an event any time of the year. Since we suggest you hold reading sessions during class time the best time to hold your read-a-thon is when you are able to schedule those 10 reading sessions.
How do we raise money?
You raise money from sponsors who support your reading efforts. Sponsors are people like friends and family who care about your education. You get the most sponsors by using our free tools that include tutorials, email campaigns, Facebook, Twitter and other social media.
What books do our readers use?
The great thing about our program is that you can choose the books your readers will read or they can read their own choices. The important thing is the reading time not the reading materials.
How much money can we raise?
There is really no limit to how much you can raise. But let's use as an example a 1,000 student elementary school. If each student participates and gets 3 people to donate the historic average donation of $29.80 then the school would raise $89,400.
Is there a limit to the number of readers we have?
Read-a-thon was set up to accomodate the needs of an entire school so there is no limit to the number of readers who can participate in your fundraiser.
Can I upload my reader list?
You can enter your readers individually or you can upload them all at one time using an Excel spreadsheet and our new upload tool. Just follow our simple instructions..
Tell Me About the Prize Center
How does your prize center work?
Readers keep 15% of the money they individually raise to spend in the prize store. They can purchase any prizes they choose and can even build a prize wishlist.
Can I see a Sample Prize Store?
The prizes in the Prize Center change periodically. We try to add exciting new items when we find them and drop prizes readers don't seem to want. Here is a link to a sample prize center.
How do readers get their prizes?
Readers spend their RAT Bucks on any prizes they want to purchase. Ten days after your Read-a-thon ends we close the prize centers and pull all of the prizes purchased and ship them to your group.
What Do I Need to Know About Sponsors?
How do we find sponsors?
We offer all the tools you need to recruit sponsors including social media tools, email campaigns and print materials. Readers go to their Get Sponsors page and follow the easy instructions. Potential sponsors include parents, grand parents, aunts & uncles, cousins, friends, neighbors and more. Unlike most fundraisers our program allows you to recruit sponsors anywhere in the world.
Do sponsors need to pay online?
Our system requires that sponsors pay online using a credit or debit card. That's necessary for all of our reporting tools to work accurately and for us to be able to offer prizes and incentives for your readers to get as many sponsors as possible.
Most parents, group leaders and principals prefer our online donation system so that children are not collecting nor handling money.
Is there a minimum donation?
Unfortuately there is a $10 minimum for online donations. We are forced to have a minimum so that we can maintain high profit percentages for our groups. Online donations, especially small ones, can be costly. Processors charge around $.30 per transaction and up to 5% depending on the type of credit card. That means fees alone would run 11% of a $5 donation.
Getting Paid After Your Read-a-thon
How do we get paid?
Read-a-thon processes payments every Monday. If you are due a payment a check will be mailed to you.
When do we get paid?
We will send your group its first check on the first Monday once 10 days have passed since your read-a-thon has ended. Your first check will include 80% of the money you are to receive. You will receive the balance of the funds 30 days after your fundraiser ends. We hold the 20% reserve to account for any credit card charge backs since all donations are paid online. We need to make sure no fraudulent donations have been charged.
Are there tips for holding a great Read-a-thon?
Should we offer prizes for our readers?
We believe readers need to have the incentive to read so we offer a prize center. Readers earn RAT Bucks for every sponsor they get. At the end of the event the readers spend their RAT Bucks and purchase any prizes they choose. A reader will be credited with 15% of the money they personally raise to spend.
Offer in-school reading time
The great things about read-a-thons are that they are relevant for schools. It makes so much sense to offer daily reading time for your students. The best schools schedule all 10 reading sessions during class time so everyone participates.
Fun kick off meeting
We currently provide a fun Kick Off Video for you to play for your readers one week before your first reading session is scheduled.

Utilize all promotional tools
Make sure your readers utilize all of the tools available to them to gather the largest number of sponsors. The tools include email campaigns, facebook, twitter and other social media.
Check reporting functions regularly
In your admin dashboard you will be able to see any readers that have not attracted any sponsors and others that have not completed any books. You should identify those people and do your best to get them started. The higher your participation rate the better your results will be.
Why Use Read-a-thon.com?
Why should we use your program?
We have developed a tried and proven fundraising program to insure your group raises the most money possible. We essentially manage your fundraiser for you. Here are some of the benefits:
We provide all of the print materials you need to promote your read-a-thon
We provide promotional video tools to motivate your readers
We provide a prize center and tracking system to motivate your readers to get the most sponsors possible
We offer a tutorial for each reader to help them contact all the potential sponsors possible
We provide the best resources for reaching out to and communicating with sponsors
We collect all payments through our secure online payment system
We provide a daily to do list to make sure you and your readers stay on task
We provide complete record keeping for every person associated with your event
We incorporate social media and email campaign tools