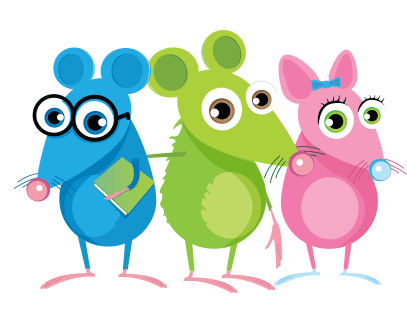 How Readers Get Sponsors
Schools and other groups raise money through donations made by people willing to sponsor readers involved with the event. We offer the best resources for those readers to get more sponsors. Let's explore how.
When a reader builds their personal read-a-thon page they are given promotional tools along with intuitive instructions on procedures they should follow to get sponsors.
Print Materials
The first time a reader goes to their personal page they will be prompted to print personal brochures to hand out. These full color brochures offer compelling text and complete instructions for potential sponsors to visit the reader page and offer support.
Readers should be instructed to print 5 or 10 brochures. They should be given to friends and family members that the reader sees in person during the read-a-thon. The print option remains front and center on the reader dashboard every time they visit that page. Readers should give these brochures to everyone they see.
Email Tools
Once a reader has printed brochures we send them to an email checklist that begins by asking if the reader's parents have become sponsors. If the parents are not yet sponsors the reader is instructed to ask the parent to become a sponsor right then.
From there we ask for the names of grand parents, then aunts & uncles, other family members, friends and others. Our system sends compelling emails to the recipients asking them to help the reader by supporting their education and effort by making a donation.
Our system recognizes if emails are opened and whether donations are made. We automatically follow up with recipients who have not donated.
Social Media
We have apps for each of the main social media outlets that are included in each dashboard. The reader or parent simply clicks on the social media icon and they are taken to a pre populated form that posts a support request on their behalf.
We are constantly testing conversion of the messaging in all three of these contact tools in order to optimize the results for all of our readers.
Suggested Donations
The goal for all of the above is to get potential sponsors to the reader's donation page. Once there potential sponsors are find a message explaining the read-a-thon and how critical their support is to the reader. It discusses the importance of education and reading proficiency and is designed to make a compelling plea on behalf of the reader.
Our suggested donation is $2.50 for each of the 10 reading sessions. We believe $2.50 is a reasonable request and will be the option most donors choose. Below that suggested amount is a headline that says "Feeling More Generous" where sponsors can choose $5, $10 or a blank form field where they can choose their own amount.
The lowest donation accepted is $1 per session or a total donation of $10.
Our Goal
Our goal is to help readers identify the greatest number of potential sponsors and offer them the tools to contact those sponsors and request donations.
Additionally we manage the reader's journey to find sponsors by offering incentives. Readers earn RAT Bucks for every sponsor they get. Additionally we offer bonus RAT Bucks once the reader reaches 5 sponsors and again when they reach 10 sponsors. Click here for more info on RAT Bucks.
Click here if you want to sign up as a sale representative.