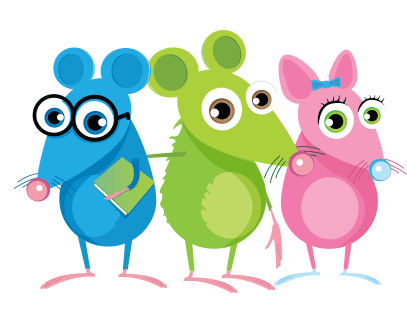 Literacy and Fundraising Can Go Hand in Hand
I am not sure what your thoughts are but I recently ran across a report commissioned by the U.S. Department of Education that said only 15% of our population would be defined as fully literate. The study went on to say the average American read at only a 7th grade level.
To me that was disturbing. I had read elsewhere that the literacy rate in America was 99%. But that figure can be terribly misleading. To be included in the literate grouping a person doesn't necessarily need to be functionally literate. You might be considered literate yet not be able to fully understand warning labels on products or simple instructions.
Being the parents of three children I know how important reading skills are. We've been fortunate. Our kids all mastered reading skills at young ages and have grown up enjoying reading time. But not all families can claim the same.
Increasing Functional Literacy
There are so many things that can be done to increase functional literacy. And we don't claim to have all of the answers. But we do know that the more you focus on reading skills the better chance your kids have of becoming proficient readers.
We have been in the fundraising business for more than a decade. We own some of the busiest product fundraising websites and have helped more than 50,000 groups over that decade. And even though we are certainly not experts by any means, we did come to the conclusion that if we could create a fun program that incentivized reading on the student level that also allowed a school or school group to raise acceptable amounts of money we might change the fundraising industry. We could combine improving literacy and fundraising.
So we purchased the domain www.read-a-thon.com quite a few years ago. Honestly, we did little with the domain for years because product fundraising was still growing. But as the years passed it seemed like there had to be a better way for schools to raise money.
I started researching read-a-thons about 3 years ago. As I searched I could see there were plenty of schools holding read-a-thons and they were holding them ever year. And although many raised impressive amounts of money it seems like all of them held old school read-a-thons with manual forms, cash and check donations and old fashioned reading logs. I thought to myself that these groups could do so much better if there was a system that modernized the process.
So we built Read-a-thon Fundraising Company. It offers the most state of the art fundraising system. We eliminated the need for readers to collect cash and checks by moving the donation system online. We created a suite of sponsor gathering tools for readers that includes email, social media and print materials. We offer fun incentives for readers to not only participate but to locate the most sponsors possible. We also digitalized reporting and management functions. Our system provides management and efficiency tools during every step.
We continue to improve the system but we feel strongly that there is no better way for a group that includes elementary or middle school aged children to raise money.
Here are some great resources to learn more about whether a Read-a-thon makes sense for your group:
See how much money your group can raise with our Read-a-thon calculator: Click Here
Get the answers to your basic questions in our Read-a-thon FAQ section: Click Here
Get a brief explanation of how our Read-a-thon system works: Click Here
Check out a sample prize store: Click Here