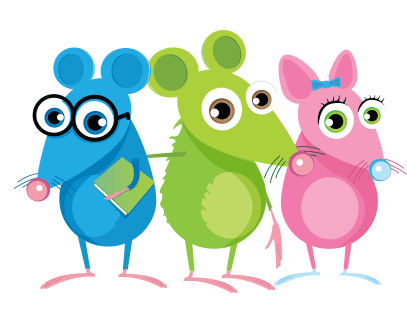 Read-a-thon 2016
Readathon Fundraising is becoming the go to fundraiser for schools, PTA, PTO and parent groups along with librarians all over the country. Our customers report raising more money than ever before with less effort by focusing on reading.
Click here to read some of the group testimonials we've received.
New features in 2016
We are so excited to share some of the great features being added for 2016. Lots of the features and changes were developed based on feedback and suggestions from our loyal customers.
Our goal is to create the absolute best experience possible.
We want our program to foster a focus on reading that is so fun that your readers simply raise money without really even trying too hard.
Prizes and No Prizes
In the fall of 2016 we are going to allow groups to forgo our prize center and keep a little more money for their school or group.
Right now schools keep 75% of the donations raised and receive that in a check. Readers keep 15% of the money they individually raise to spend on prizes.
In the fall of 2016 we will offer the option of eliminating the prize center. Schools would then receive 80% of the donations made to support their Read-a-thon instead of 75%.
Many groups have suggested that they would rather provide free incentives and keep more of their money. We hope this option works well for those groups even though we feel offering the reader an incentive to purchase prizes keeps them more involved.
Readers Star in their Own Video
Another change made in 2016 was the addition of video elements. Now instead of simply posting a photograph of each reader your participants can upload their photo and have it embedded in a dynamic video.
Your readers become the star of a video that will be viewed by friends and family who are asked to make donations to support the reader.
The videos add a personal element and produce not only more donations but also larger donations.
Better Tools to Tell People about the Readathon
We are committed to offering the most robust, simple to use tools to promote your Read-a-thon.
Now parents and readers can share their personal Read-a-thon page via:
1. Email
2. Facebook
3. Facebook Messenger
4. Text
5. Instagram
6. Twitter
7. Pinterest
8. Printable personalized flyers
The Best School Fundraiser in 2016
We believe our Read-a-thon fundraising program is the absolute best way for elementary schools to raise money. It gives principals or parents a way to monetize the reading already being done by students. Not only does it offer a way to raise money but school after school report they are raising more money with Read-a-thon than they've ever raised before.
We would love for you to check out our fundraiser calculator to see how much money your school can raise. Click here.

Raise More Money Than Ever Before
We hear over and over how easy our Read-a-thon system is to use and how group after group reports record fundraising results. In fact click here to view our testimonials page.
We give you tools to contact potential supporters anywhere in the world. Groups have received donations from more than a dozen different countries and every state in the United States.
Now with bilingual tools you can simply reach more people than ever before. So if you have a bilingual or Spanish-speaking student or family base we hope you will use our Read-a-thon fundraising program to raise more money than you've ever raised before.
See How Much You Can Raise
We invite you to check out our read-a-thon calculator to see how much money your school can raise. Click here