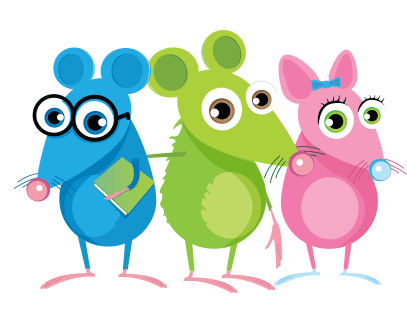 The Read-a-thon Basics
Our Read-a-thon program revolves around participation in a 10-reading session event. Readers are asked to read for 10 sessions over a suggested two week period. We provide online timers to record sessions which can be held individually, in a class where each student is credited with a session or they can be held school wide where every student receives credit for a session.
How You Raise Money
You raise money by getting your readers to use our fundraising tools that are found in the personal Read-a-thon dashboards. We help them identify the people they know that are likely to support their participation in the read-a-thon.
The reader tools include widgets to download their entire email address contact lists, single click social media tools and custom flyers. We will make suggestions on who to reach out to, how to reach out to them and how often they should use our tools.
How to Get Started
Getting started is simple. You will fill out a basic form asking for information about your group. Then you will tell us whether you are a school or group. The difference is for schools we divide the readers into class. A group is a single group of readers.
Once you've signed up schools will be asked to upload their teachers into the system. The best way to do that is with a 3 column spread sheet. Column 1 will have the teacher first name. Column 2 will have their last name. Column 3 is for their email address. Once you upload the spreadsheet all of your classes have been created. You will then print a teacher instruction sheet for each teacher.
Next it's time to enter your readers. The easiest way to upload readers is in the same type of spread sheet. Organize them in 3 columns. First name in column 1. Last name in column 2. If you have the parent's email address put it in column 3.If you don't have the parent's email leave column 3 blank.
The Ideal Schedule
We suggest you follow the following schedule. It is not mandatory to follow this schedule but the program was designed this way to insure maximum results.
Get Your Readers Entered
You want to make sure your readers have been entered into the system at least 10 days before you plan on holding your first reading session.
10 Days Before First Reading Session
You should print your 1 page Reader Take Home Sheets by now. We can print your reader sheets for you at no charge if you request them. The sheets include instructions on how your readers build their personal page. Each sheet is unique to a specific reader and includes a secret code for us to identify the reader.
7 Days Before First Reading Session
You should hold a meeting or assembly where you discuss your Read-a-thon with your readers. You will hand out the reader take home sheets at this meeting. Be sure to tell your readers that they will get a FREE prize when they build their page.
Your First Reading Session
By now you will have determined where you will hold your reading sessions. We offer session timers so that sessions can be held school wide, in class or individually.
After Your Final Reading Session
When you have completed your last reading session you need to log in to your dashboard and click End Read-a-thon. This will start a 10 day countdown. We will continue to accept donations during this period and both readers and teachers will be reminded if they have any unspent RAT Bucks that they need to spend them. At the end of that 10 days unredeemed bucks become worthless. Your first check is mailed to you along with prizes.