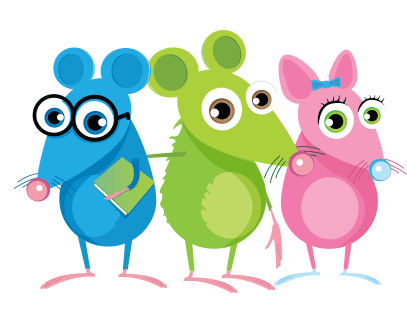 Readathon Prizes
We want you to maximize the amount of money you raise with a read-a-thon so we offer a Prize Center for every single reader in your group. Click here to view a sample prize store.
How Do Readers Earn Prizes?
We sure hope every one of your readers loves to read and finds the satisfaction of completing 10 reading sessions enough motivation to not only read, but to get the most potential sponsors possible. But, in the real world we all live in, that is not usually the case. It's possible. Just not likely.
More likely is that your readers will be willing to read and probably willing to tell their parents about their read-a-thon. But that's about it.
So we have created an incentive program where readers earn RAT Bucks that they use to purchase prizes when your read-a-thon is complete. There are lots of ways they can earn RAT Bucks and we will explain that below.
Our hope is that your readers will find prizes they want in our prize center and will do everything they can to earn enough RAT Bucks to get those prizes. We are constantly updating our prize selection. We try to add hot new items readers will want while at the same time we drop prizes we see little demand for.
Free Prizes Just for Building Fundraising Page
We want every reader who participates in our program to get at least one prize.
We found the best way to do that and to help you raise as much money as possible is to give the reader a free prize for simply building their personal readathon page. With the help of their parents the reader can build their page in a minute or two.
Once their page is completed we will show them our selection of free prizes. The simply choose their selection and it is included with the prizes sent at the end of the fundraiser whether the reader gets a single donation.
The free prize option is optional and chosen by the participating school.
How Our Incentives Work
Our program has evolved over time. We used to give readers RAT Bucks based on the number of sponsors they got. But that program has been shelved and replaced by a much simpler concept.
Now each reader receives 15% of the money they raise to spend on prizes if the school chooses the prize store option. It's easy to understand, easy to follow and easy to keep track of.
Prizes Increase Participation
In order to raise as much money as possible, your group wants the highest participation levels possible. We want to help raise participation levels by making it easy to earn a prize with very little effort. You will find a lot of fun prizes that can be earned by readers who get only one sponsor.
Our system was designed to help your readers earn the most prizes possible by helping them get the most sponsors. We offer intuitive tools that help identify who they should contact as a likely sponsor and give them print, email and social media tools to reach out to those contacts.
Hopefully you have already browsed around our site and found our fundraising calculator. We invite you to play around with that tool so you can see how much money your group can raise with a Read-a-thon. The calculator will ask how many sponsors you think each of your readers can find. We you suggest you experiment with different numbers so you can see how impactful an additional sponsor per reader can be. That's the reason we offer read-a-thon prizes for every group that starts an event with us.
Remember there is no additional cost for your prize centers. They are offered to help you raise the most money possible.
Here are some great resources to learn more about whether a Read-a-thon makes sense for your group:
See how much money your group can raise with our Read-a-thon calculator: Click Here
Get the answers to your basic questions in our Read-a-thon FAQ section: Click Here
Get a brief explanation of how our Read-a-thon system works: Click Here
Check out a sample prize store: Click Here