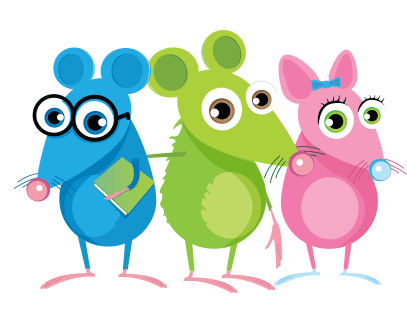 Marketing Materials for Reps
We want to provide our sales representatives with a variety of tools to help them market our Read-a-thon system. Reps will find these materials in their management dashboards under the tab Marketing Materials.
Here is a brief description of some of the materials available and how they can be used to successfully market in your protected territory:
Banner Ads/Text Links: We provide each sales rep with banner ads and text links that are encoded with individual tracking code. Those links direct your sales leads to our website where a 30-day tracking cookie is set upon entry. If a school finds our site as a result of your links and signs up for a fundraiser it is credited to your account just as if you actually signed them up yourself.
The text links and banners should be used on websites, email campaigns and social media. The more you promote Read-a-thon the more you will help build brand awareness within your sales territory.
We will continue to add new banners throughout the year.
We have provided very basic text links. You can use those as provided or you can make reasonable modifications to the text if necessary.
Personalized Print Brochures: We provide each sales rep with print brochures that you can customize with up to 3 lines of information. The brochures are html documents that can modified and printed at your home or office. We suggest you use a color printer or send the file to an office supply store such as Staples to make color copies.
We offer a few options for customization. Each allows you to add 3 pieces of personalized data to the brochure. One suggestion is to highlight your company name, sales rep name and company phone number. The other option is to personalize the brochure for a single sales rep. If you choose this option you would add rep name, phone number and email address.
We will continue to add new personalized brochures throughout the year.
Company Brochures: We also offer some documents that are more detailed than one page. These generic brochures are not customizable so you can not add your personal contact information. These brochures can be downloaded elsewhere on our site by groups that want more detailed information.
Let Us Know What Else You Need
We believe our Readathon system is the best elementary school and middle school fundraiser available and we want to provide our sales reps any materials possible to better market our company. If you have any suggestions please our our contact form and let us know. The contact form can be found anywhere on the right side of our website
Click here if you want to sign up as a sale representative.