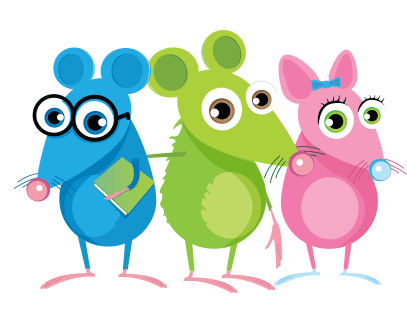 School Fundraising Ideas
We've been part of the fundraising industry for more than 10 years. In fact we own some of the top product fundraising websites in the country. So we are very well versed in different school fundraising ideas, which work and which don't.
Although it is still a very large industry, product fundraising has been on the decline for more years than I'd like to admit. In fact I attend a fundraising trade show every year and each year I've attended I come home and tell my staff and family that it is the most depressing trade show I've ever attended.
Same Old School Fundraising Ideas
There's hardly ever anything new at the trade shows and the old tried and proven products like candy and cookie dough have shrunk so much and gone up in price to the point that they are becoming virtually obsolete.
Mind you this trade show acts as the main connection between fundraising distributor and supplier. So if there were any new fundraising ideas you could be certain you'd find them there. And, quite often, you do find a unique product that actually might make you pause. But then you look at the economics and you realize there's no way a school could make money using that program.
So as you walk the aisles you find nearly a dozen different cookie dough suppliers, a handful of candy companies, some lollipop manufacturers, lots of prize importers and then a hodge podge of other companies hoping they can recruit your students to sell their products. But more often than not there is nothing inspiring or new. Just the same old school fundraising ideas that have been around for years.
Finally a School Fundraiser that Makes Sense
So when our search for new and exciting school fundraising ideas kept coming up empty we decided it was time to create a new product that made so much sense for schools - especially elementary schools and parent-teacher groups - that, once discovered, principals, teachers and students would gravitate to the new idea.
What we came up with, actually, was not a new idea at all. It was the rebirth of a very old idea that was brought back to life with the most up to the minute tools so that schools could raise more money with this fundraiser than any they had ever done.
Before we explain any more about the new program we would love for you to check out our fundraiser calculator to see how much money your school can raise. Click here.
Make Money While Your Students Read
So what's our "new" school fundraising idea? It's a read-a-thon. Hopefully you tried the calculator above and have seen how much money a schoolwide fundraiser can raise. Here's the basics of how it works:
Check out what David Langston, the Principal at Crestview Elementary School says:
"Howard,
Our read-a-thon was very simple and required very little on the part of the staff. We were satisfied with the results of this fundraiser based upon the demographics of our school.
This was a very easy fundraiser. I have already recommended this to several colleagues. I felt the ease of this fundraiser combined with the results makes this the ideal fundraiser for schools.
Thank you.
David Langston"

How Does it Work?
Each one of your students will complete 10 different reading sessions. Students can read in class or they can read on their own. We strongly suggest in class reading when possible so that every student participates. But either way you track reading sessions online using our fun reading timer.
Leading up to your read-a-thon we guide your readers through suggest sponsor lists and give them the tools to contact family, friends, neighbors and more through social media, email and printed materials. We offer incentives for every sponsor they get to insure the highest participation and donation rates.
And this from Jen Wright with the Andersen Elementary PTO:
"I wanted you to know that we were very satisfied with our Read-a-thon. This fundraiser was the easiest one we have done yet and it brought in the most money. It was a win-win.
The kids who participated did a really awesome job and enjoyed this fundraiser.
I would certainly recommend this fundraiser to others. It required a small amount of work to get it started but it paid off big time. We love that the kids were excited to log their reading time and also earn prizes for doing it.
And we loved the percentage you offer the schools!!"
All during your read-a-thon we are in contact with you and your readers telling you exactly what you should be doing to insure the best results. You will see up to the minute reporting to help manage and maximize performance. We also collect all donations online so your students never handle money and you don't have to manually create reports.
There is no doubt in my mind that this is the best school fundraising idea anywhere!!