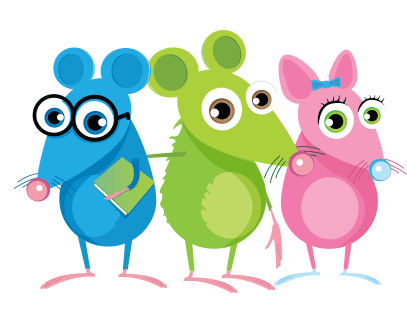 What Do Readers Read?
After extensive research we designed our readathon system to be based around 10 reading sessions that would each last 30 minutes instead of assigning or suggesting specific reading materials.
We wanted to create a system that worked for any group wanting to hold a read-a-thon. In order to do that we eliminated the need for suggested reading lists, or reading logs or any of the endless readathon forms. Instead we created a universal system that could accomodate anything you or your readers chose to read.
Our focus is on reading and raising money. Research told us that sponsors would support reading effort first and foremost and were not influenced by the actual reading material. In other words, someone wasn't going to donate more if someone was reading Atlas Shrugged rather than Diary of a Wimpy Kids. The support was simply to encourage the reader to read more.
We leave the choice of reading materials up to the group leader or the reader. If a school wants its readers to focus on a suggested reading list then those readers use those books during reading sessions.
Our system focuses on reading sessions as units of measurement instead of specific books or minutes read.
Reading Sessions
During the sign up process customers are asked whether their readers will read together in class or whether each reader will be responsible to complete their reading sessions on their own. Either way the program calls for each person to complete 10 sessions.
If the customer says their readers will read in class then group reading sessions will be started on a class/group page by the teacher or group leader. The leader will simply click the Start Reading Session button. They will be prompted to take attendance so our system know who should great credit for a completed session. Then a 30 minuter timer will appear. The leader starts the timer and the session begins. After 30 minutes the readers will be congraulated on a completed session and be credited with one session.
If the customer says each reader will read on their own then those readers will see a Start Reading Session button on their personal page. They will be prompted to start their own personal session timer and be credited with a completed session when the timer runs for 30 minutes.