Read-A-Thon is a literacy based fundraiser that helps schools and groups raise more money than any other fundraiser with minimal effort involved. Best of all, it encourages a love for reading amongst young people of all ages. It consists of signing up, tracking your progress, sharing your fundraiser, and raising funds!

Let's break each step up for a better understanding of how a Read-A-Thon works.
1. Sign Up
1. Group and Contact Information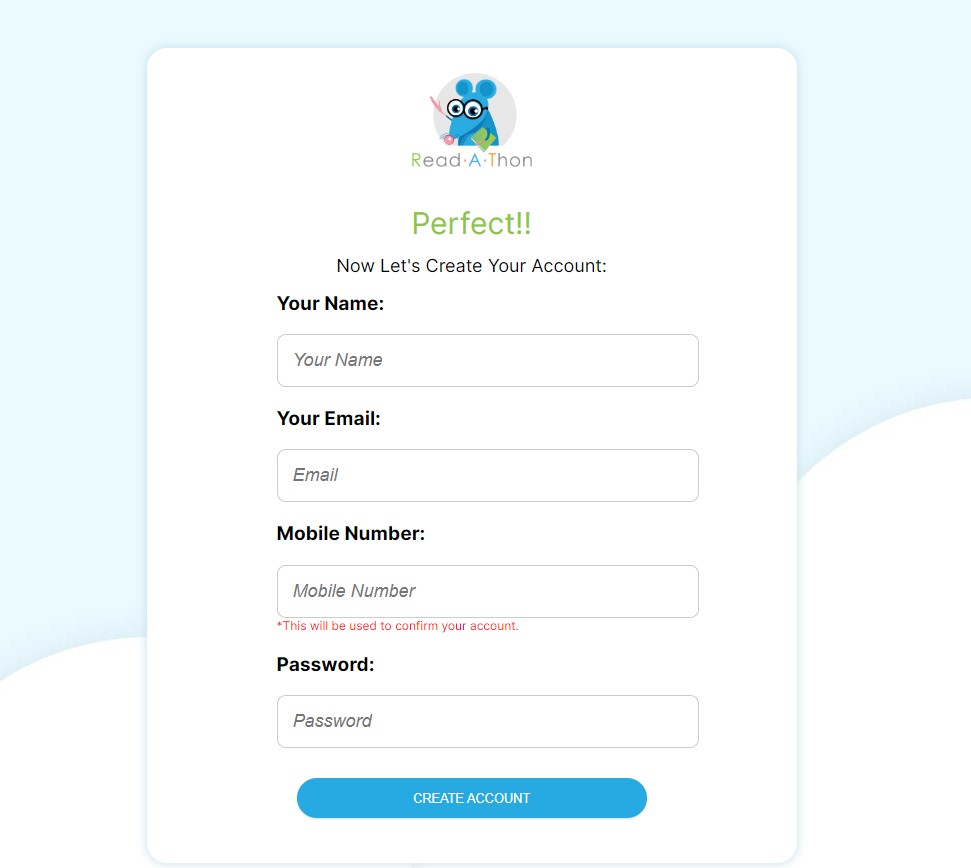 The first step of signing up for a Read-A-Thon is finding your school or group. There is a dropdown list for you to find them or you can put the school or group in if it is not listed.
Next you will put in your contact information. This will be used to create your account and for us to contact you with tips and reminders to make help your group raise the most money possible.
2. Start Date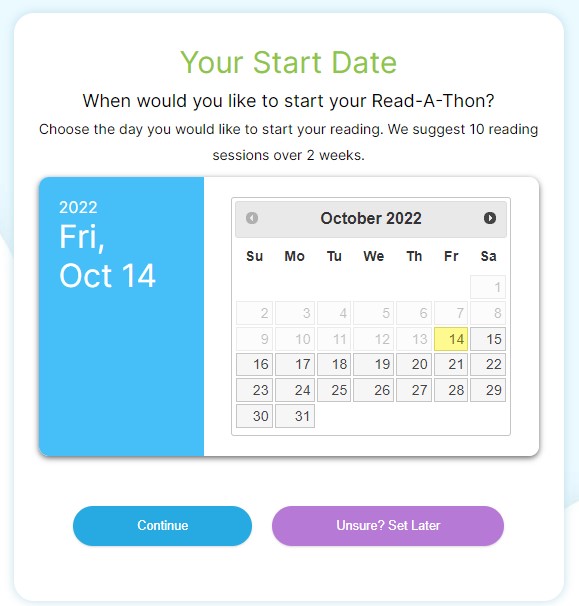 The next step in starting your Read-A-Thon is to decide when to actually hold your event. We recommend starting at least 30 days after signing up. This is to ensure your printed materials reach you in time.
A Read-A-Thon normally lasts two weeks. You can decide to hold yours a different amount of time if you wish. Be sure to check your school or group calendar to make sure the time you pick will be able to have the fundraiser be the central focus for the school or group.
Sign up for free to access any of our three read-a-thon fundraising packages. With just a few simple clicks, you could be bringing in thousands of dollars in revenue for an activity that your students already do on a daily basis.
3. Group Photo

Though optional, it is good to have a group photo or logo to have on your page. This helps people visiting your page to instantly recognize the event as your fundraiser.
If you have an image that those familiar with your school or group instantly correlate with that school or group then upload that image. If not you can create a one and add it. Again, this isn't required and can be done later.
4. Description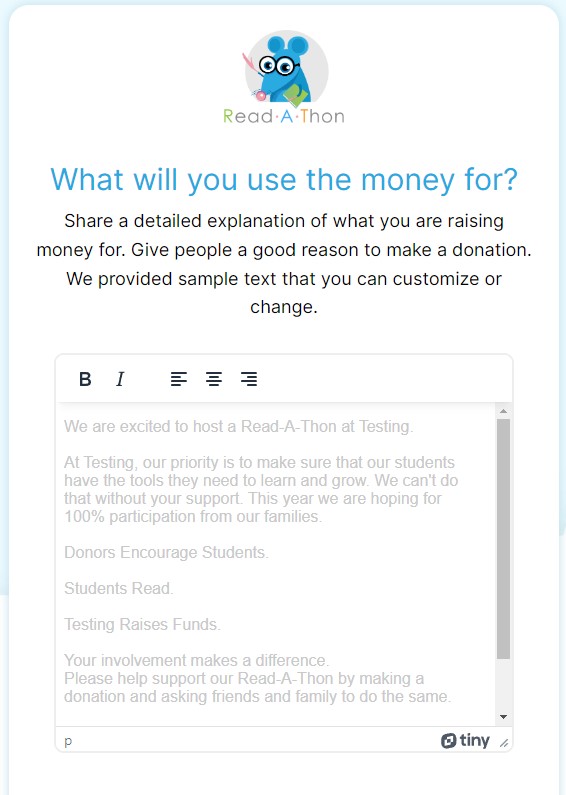 Description is also optional but it does help to let people know exactly why your are raising money.
When you get to the description page you will see a pre-written message already there. You can use that general description, edit it, or replace it entirely.
5. Prize Model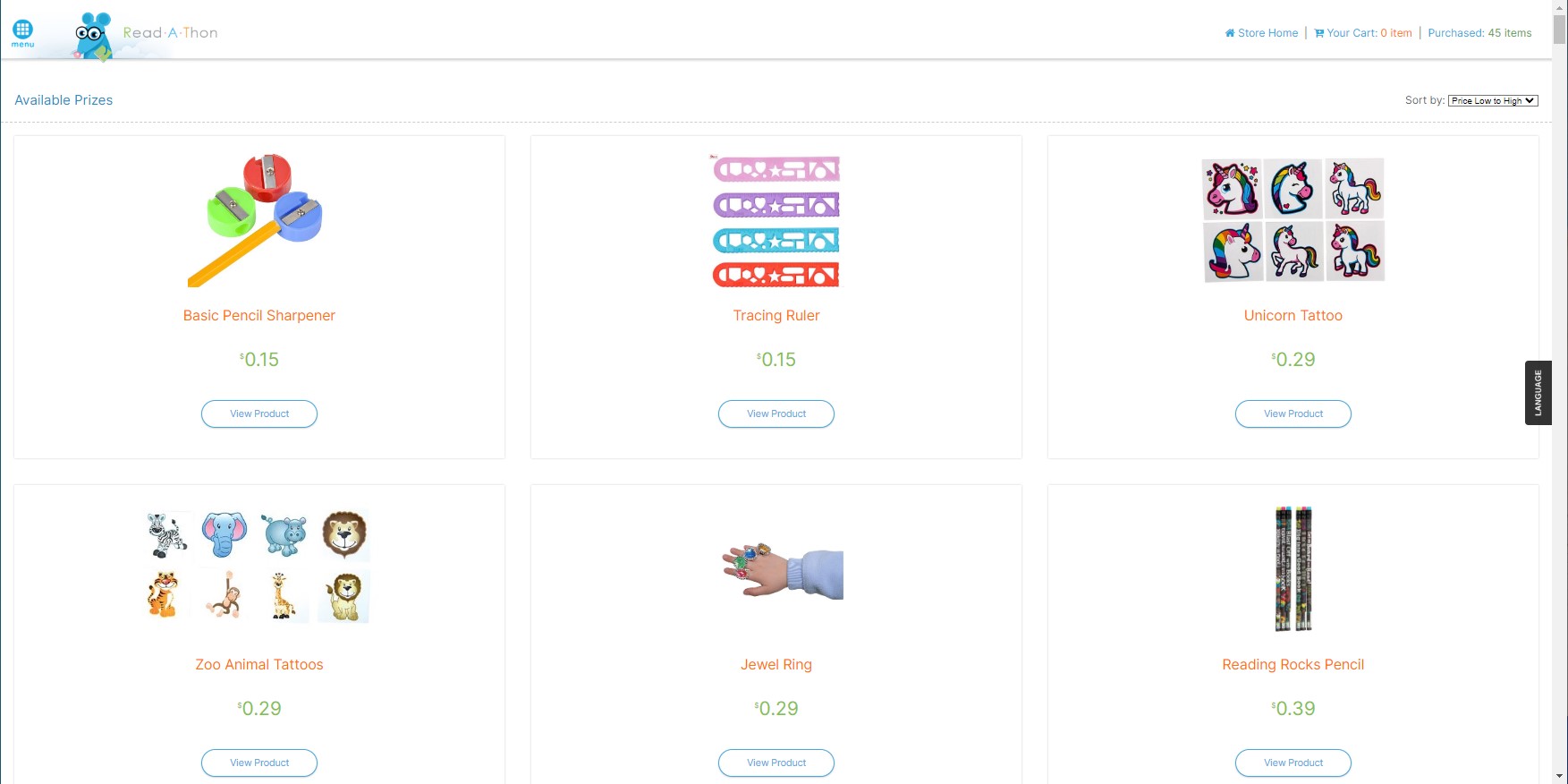 There are two profit options and three different prize models to choose from with the option of personilizations for each. The two different profit options are 75% profit with prize store and 80% profit without.
Read-A-Thon carries several prizes that can be viewed at the prize store. Readers are very motivated to meet reading goals knowing that they can gather more supporters and get prizes.
If choosing the 80% profit you can still choose to provide prizes to your readers. The final option would be holding a Read-A-Thon with no prizes.
6. Teacher List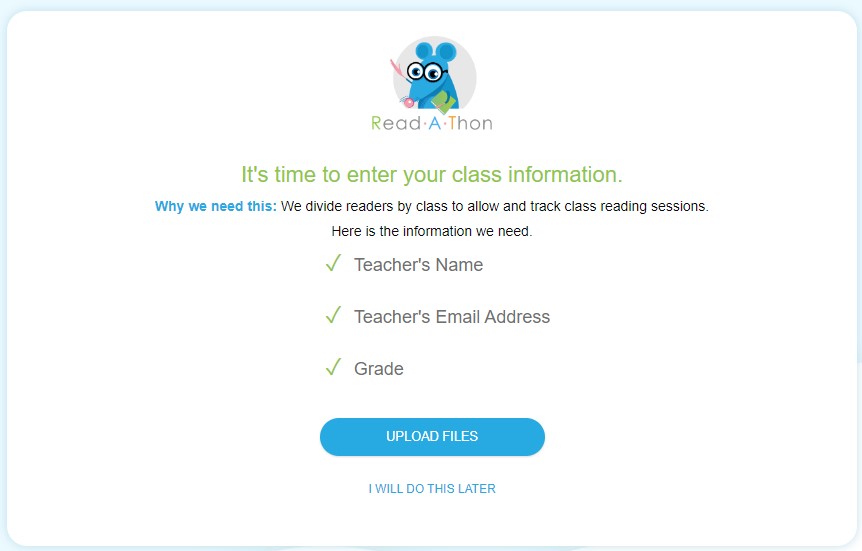 You'll want to make sure you have a list of all your teachers for the sign up process. They'll be handing out materials to your readers so it is essential to have that list.
Make sure the teacher list is in an Excel file or CSV. You'll be uploading that file so that our team can go over it and input it into our database. You'll need their name, email address, and grade.
7. Reader List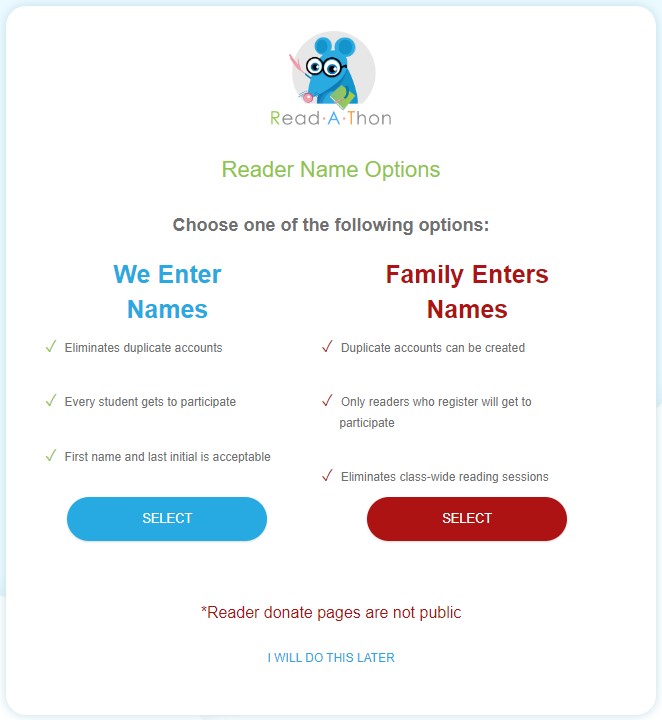 You have the option of including reader names or not. It is recommended you include names because it eliminates duplicate accounts. The other huge reason to include names is so that every student can participate.
Without providing names you'll have to wait for their family to register them. Any students not registered cannot participate.
Just initials or first name and last initial is fine. So be sure to get a list of the readers to upload for best results!
8. Print Options
Read-A-Thon takes care of all printing and shipping costs for your event. You do have the option of not having anything printed or sent. If Read-A-Thon is printing your items you'll need to decide if you want Spanish printed on the back of take home sheets.
You'll also need to confirm or input the address the printed materials are being sent to. The printed starter pack consists of stickers readers get to wear home reminding them to have their family register for the Read-A-Thon.
It also has two sets of take home sheets, reminder sheets, business flyers, and posters. Remember to complete sign up as soon as possible so that you can make sure your printed materials get to you before your event.
2. Tracking Your Progress
1. Admin Dashboard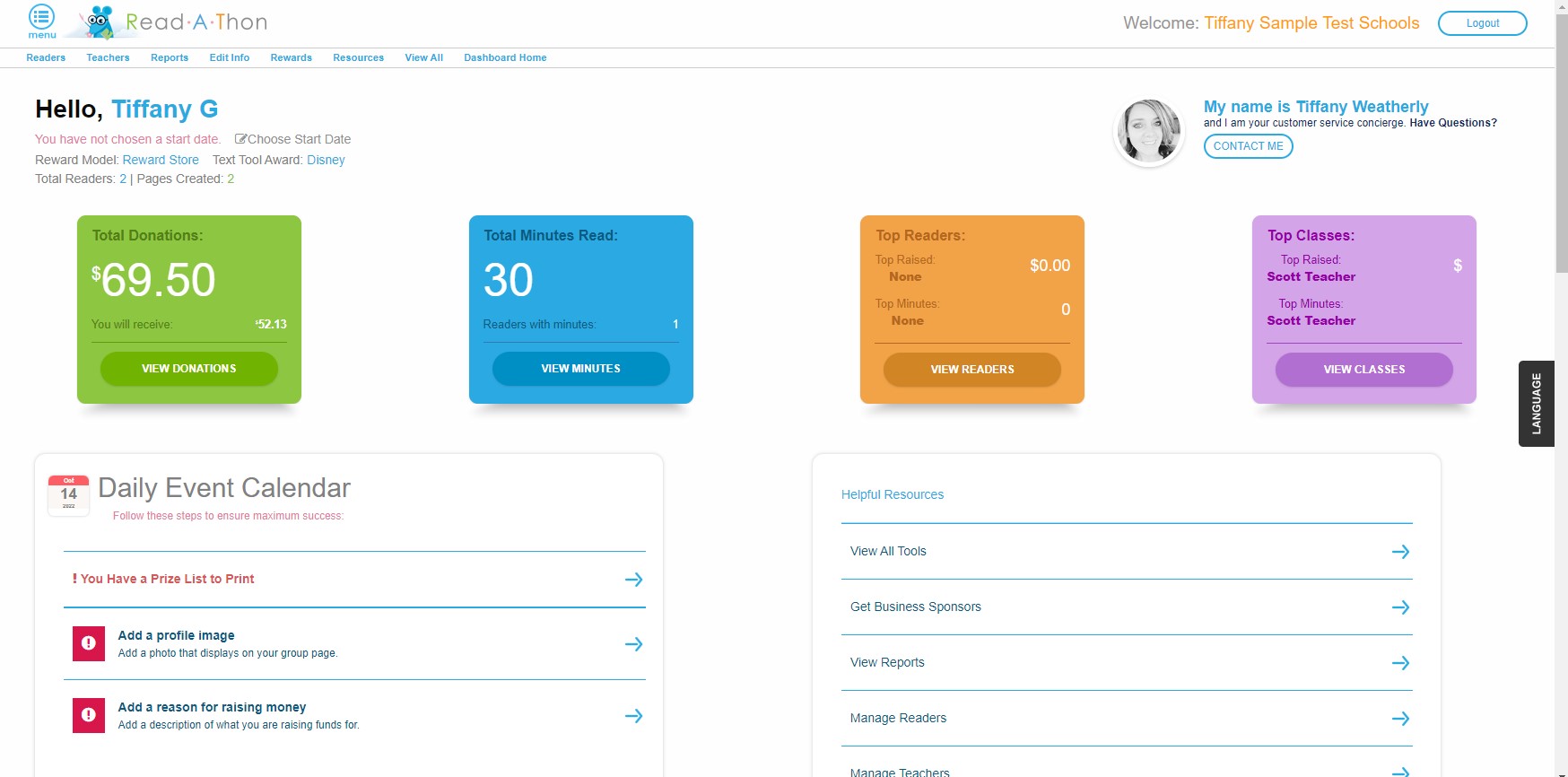 As the the person running the Read-A-Thon, you'll have access to the admin dashboard. From there you'll be able to see at a glance total donations, total minutes read, top readers and top classes in regards to donations and minutes read.
With the click of a button you can see the detais for each of these categories. There will also be a daily event calendar with steps to ensure maximum success.
At the bottom of the page you'll be able to see all the business supporters. If at any time you need assistance, you'll have a customer service concierge to contact.
2. Teacher Dashboard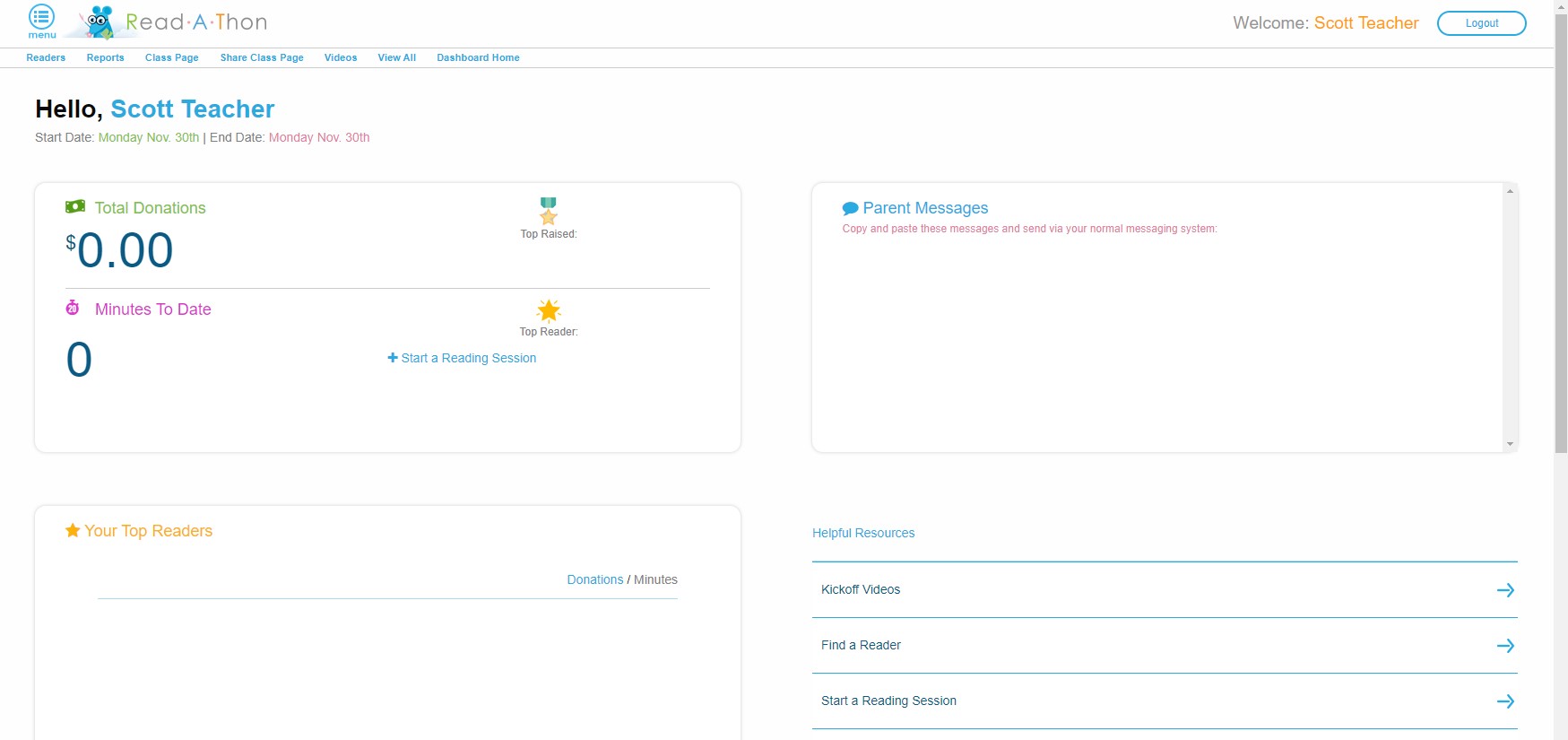 Teachers are also able to see total donations. They can see minutes to date and are able to see the top raised and top reader.
They can view the top raised and top readers in their class as well. There is a list of family messages they can send and helpful resources to help them every step of the way and make it easy.
Finally business supporters are seen at the bottom of their dashboard as well.
3. Reader Dashboard
Reader dashboards allow them to keep track of how many texts they have left to send to qualify for the grand prize drawing if that was selected by the admin. It also allows them to see what prizes they can earn.
They're able to see how many donations they've recieved and how many minutes they've read.
3. Sharing Your Fundraiser
1. Texting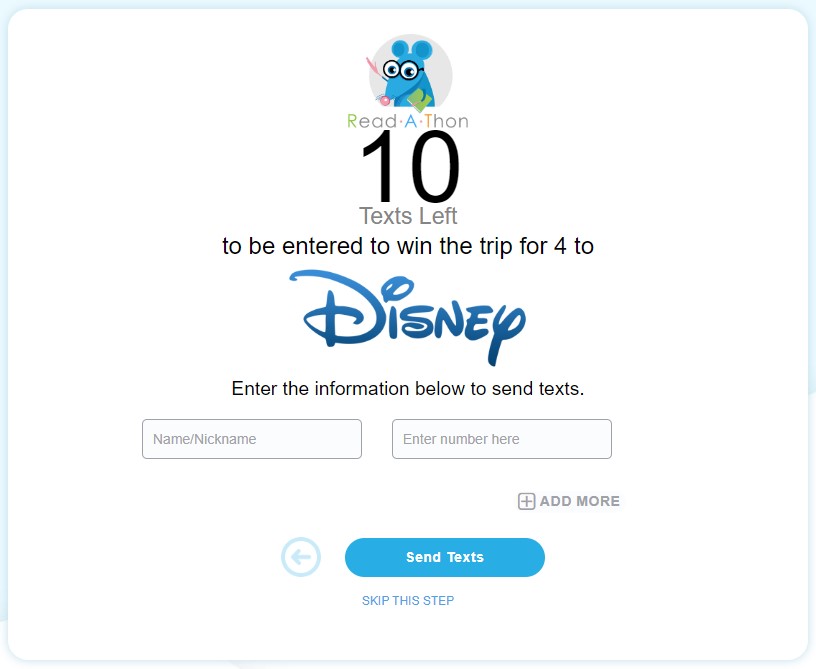 A prime reason Read-A-Thons are so successful in raising money is because there are no geographical limitations to giving.
More money is raised through texting than anything else. To be able to raise money by easily sending a text is a fundraising game changer.
Read-A-Thon makes it easy to send texts to possible supporters. With the click of a button a text is sent with a message from a reader letting people know about their Read-A-Thon. Giving is simple.
2. Email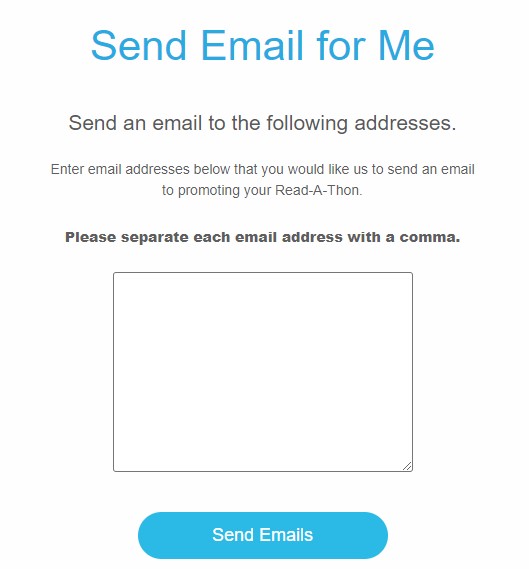 Read-A-Thon also makes it easy to send emails to possible supporters. Several email addresses can be input at once to send a personalized email letting people know about the reader's fundraiser.
Admins may provide incentives during sign up to encourage emails to go out. Having prizes readers can earn does increase participation. The more emails that go out, the more money is raised.
3. Social Media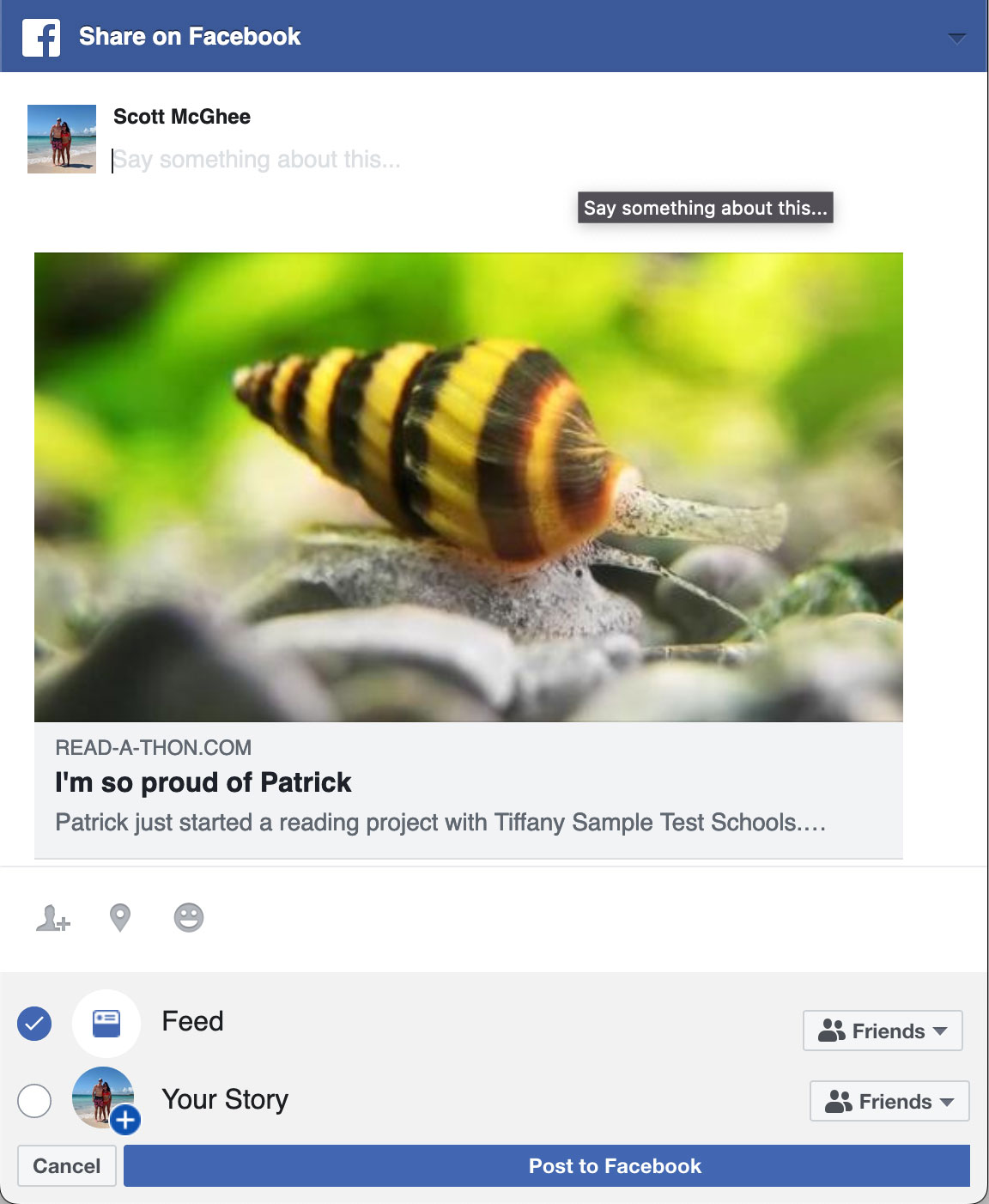 Sharing on social media like Facebook and Twitter is easy through the reader dashboard.
Readers are able to share a page that has the picture they have uploaded of themselves. The personalized page lets people know about the Read-A-Thon and how they can support that reader.
Donations that come in through social media are the second largest source of giving. Only texting brings in more dollars.
4. Raising Money
1. Reader Supporters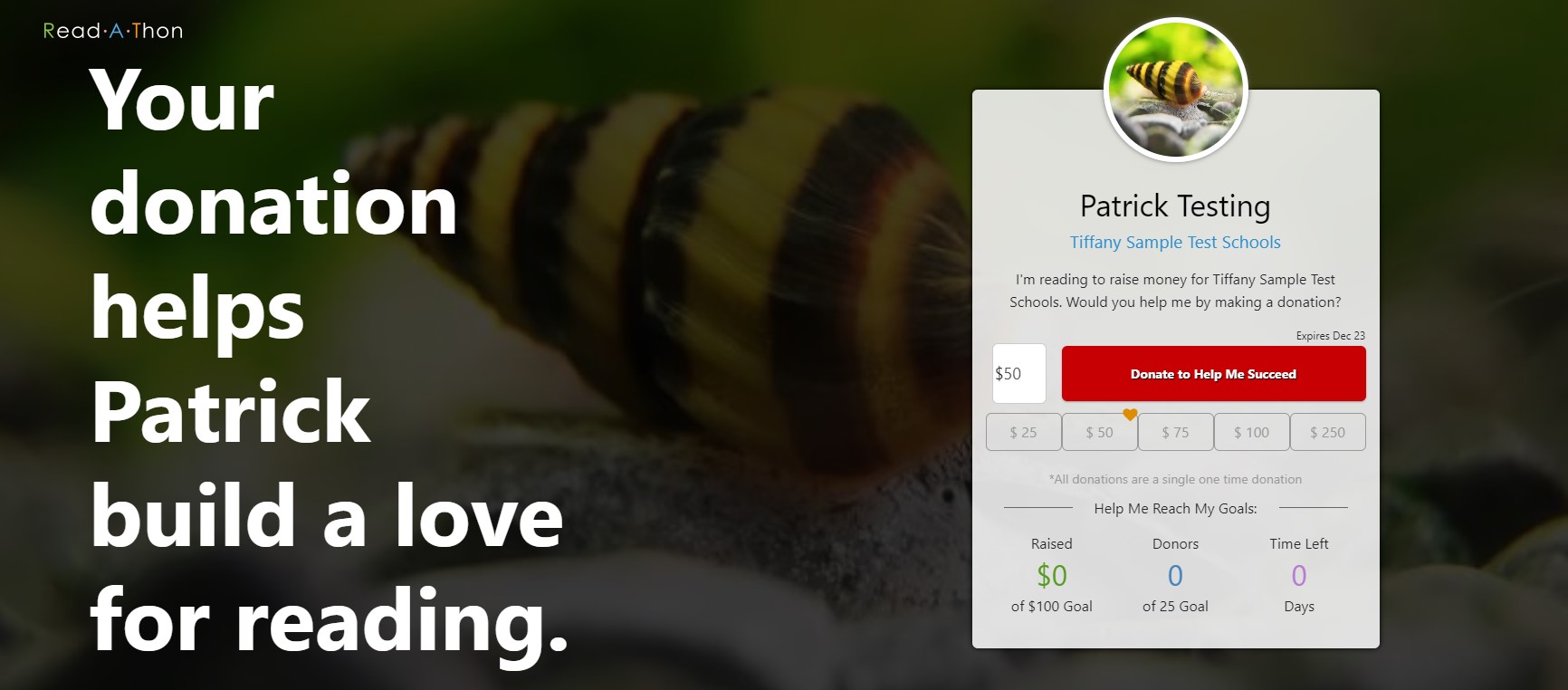 Readers will bring in the major source of support. They are able to reach out through texts, emails, and social media.
Prize incentives really drive readers to gather support. Reading and donation goals with prizes raise participation.
The more participation from readers, the more money is raised.
2. Class Supporters

Teachers are also able to share class pages and gather supporters through it.
The class page is personalized for that class. It has information about the Read-A-Thon. It also lists business supporters.
With a click of a button supporters are brought to a page in which they can make a donation. It is very simple.
3. Group Supporters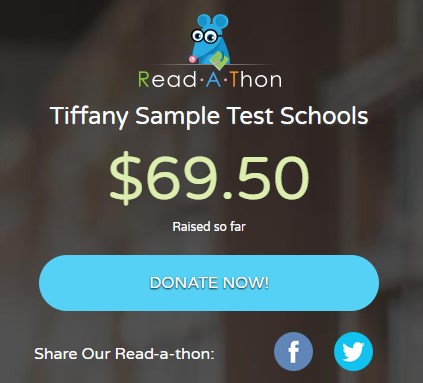 Your school or group will have a group page that can be shared with supporters.
The group page has your image or logo. It shares how someone's support can help. It gives information on how readers are doing as far as how many readers are registered, total minutes read, total sponsors, days left, and ad views.
At the top of the page is a button supporters can click to easily give to your group or school.
4. Read-A-Thon Ads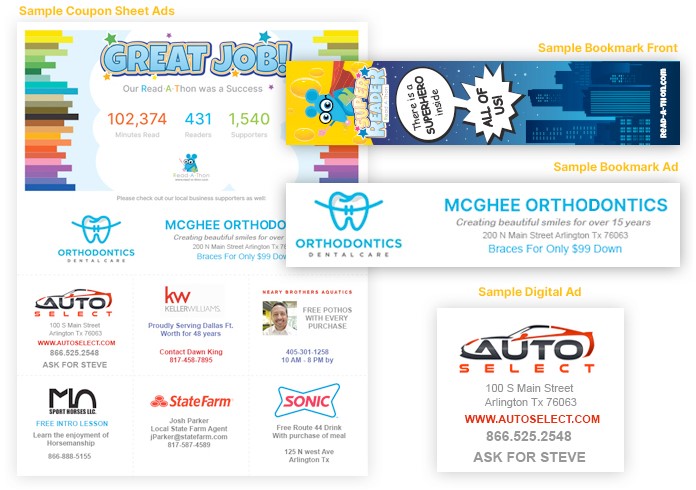 Read-A-Thon Ads is an easy way for your school or group to raise thousands more dollars than they normally would. Often this can be done before the event even starts.
Through the Read-A-Thon Ads platform you can reach out to local businesses for support. There are three options for business supporters. Digital ads are available for $200 are are unlimited.
There are two print options. Advocate ads are $500 and are shown digitally and are also printed on a sheet of paper that will be given to each reader. Finally, there can be one Champion banner ad that will also go on the back of a bookmark that will be sent to every reader. The banner ad is digitally shown on every shared page. A Champion supporter spot is $1500. This ad revenue can add up quick especially for an Admin that really utilizes the platform to reach out to local businesses.