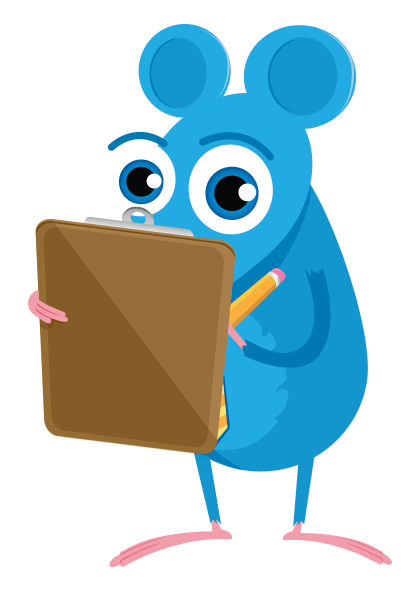 What We Do With Email Addresses
When you sign up for a Read-a-thon we will ask for email addresses. We wanted to explain what emails we will be asking for and what we will be doing with them along with some do's and don'ts when you enter them.
Administrator Emails
During the sign up process we ask for an email address for the person signing up for the read-a-thon. It's a required field in the sign up form.
Why do we ask for your email?
Our Read-a-thon fundraising program is different than any other school fundraiser. We provide a tried and proven system that includes tools and coaching for administrators, teachers and readers.
Prior to the beginning of your read-a-thon you should provide a start date, write a brief description of why your raising money and you need to enter readers and teachers if you're a school. If you skip one of those steps we will send emails reminding you what needs to be done before you start.
Once your read-a-thon begins we send you report cards along with management tools. We want to make sure you know how your fundraiser is doing and how you might improve participation and the amount raised by each of your readers.
Reader Email Addresses
We gather email addresses for every reader who participates. The reader email can be entered by the reader's family or by the school. It is not a required field when uploading readers into our system.
These email addresses are used for a few specific purposes. We will notify the reader when they receive a donation and during the end of the Read-a-thon we will send emails if the reader has unspent prize money.
The fundraising admin can send emails through their Read-a-thon dashboard to any reader emails that have been entered but that is at the discretion of the fundraising group.
Reader Email Campaigns
We provide many different tools designed to reach the largest number of potential sponsors as possible. One of those tools is the use of email campaigns.
We will walk readers and their families through a checklist of people that make the best sponsors. Readers are asked to enter the email addresses of those potential sponsors. Once entered the system will send an email explaining your participation in the read-a-thon and inviting sponsors to your personal donation page. Our system may get you to consider more people to invite than you might otherwise.
You can always send your own emails with a link to your personal read-a-thon page but we strongly suggest you use our system. Why? Because we use conversion optimization techniques to study the content of those emails to make sure the wording and design are enticing for people to click on.
If you are considering sending your own email we suggest you do both!
What Do You Do With All Those Email Addresses Once Our Read-a-thon Ends?
Many people wonder what we do with all the email addresses that are entered into our system. Privacy is a big concern for everyone so it's a great question to ask.
We do not share email addresses with any other companies or people.
We do save admin emails. We hope you love the results of your read-a-thon and will use our program again. So we will send you an email three, six and nine months after you end your fundraiser telling you about any changes to the program and asking whether we can help you get your next read-a-thon started.
With Us Opt Out Means Opt Out
Finally we want to point out that every single email we send either on your behalf or our own we include an Opt Out link. If you click that link we completely remove your email address from our system on click so you will not get any additional emails.
If you have any other questions about how we use emails addresses or why we collect them please email use at sales@read-a-thon.com.