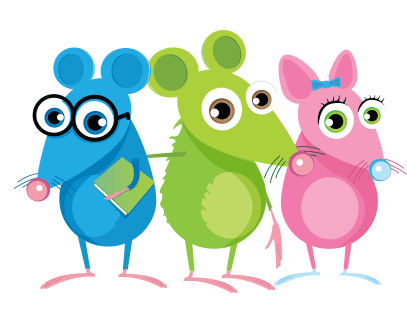 Terms & Conditions
Read-a-thon Fundraising Company (RAT) provides a no upfront cost fundraising program designed for groups raising money.
Read-a-thon pages will be available for the public to see on the internet and may be indexed and returned in results by search engines like Google and Bing.
All pages related to the management of the fundraiser including admin, teacher and reader dashboards are non-public and blocked from search engine. Access to these pages require log in credentials unique to the specific user.
Sponsors will have the option to make their donation public or anonymous.
You are independently responsible for complying with all applicable laws in all of your actions related to your use of Read-a-thon's services, regardless of the purpose of the use. In addition, you must adhere to the terms of this Acceptable Use Policy.
Read-a-thon Does No Solicitations
Read-a-thon does not engage in any solicitation activities; such activities are carried out by our users on their own initiative. If you have any concerns that a law is being violated by our users, please report it to us immediately and we will work to address your concern.

Tax & Legal Representations
As a condition of using our service, you represent to us that:
(a) If residing in the US, if you are a person who is not a non-profit organization or charity as defined by the Internal Revenue Service then donations made to your organization are not tax deductible.
(b) The funds you obtain through the methods on our website will be used solely for the purposes described in the materials that you post;
(c) You will comply with all relevant local, state, and federal laws applicable to you when you solicit funds, particularly but not limited to the laws relating to your marketing and solicitation for your project.
Prohibited Activities
You may not use the Read-a-thon service for activities that violate any law, statute, ordinance or regulation, post items that are considered obscene or that infringe or violate any copyright, trademark, right of publicity or privacy or any other proprietary right under the laws of any jurisdiction, post any sexually oriented materials or services, or show the personal information of third parties in violation of applicable law.
Violations of the Acceptable Use Policy
We encourage you to report violations of this Acceptable Use Policy to Read-a-thon immediately.
Introduction
These Terms and Conditions may only be modified by an authorized executive of Read-a-thon Fundraising Company Inc.. These Terms and Conditions will be binding upon and will inure to the benefit of the parties, their successors and permitted assigns.
Read-a-thon.com processes payment transactions through Bank of America and Authorize.net. Read-a-thon.com is not a chartered banking entity. All funds that are not part of a fee paid to Read-a-thon.com are paid directly to a 3rd-party payment solutions.
You will not hold Read-a-thon.com liable or responsible for any funds or tax obligations on those funds paid to 3rd-party payment solutions.
Donors and Users agree not to involve Read-a-thon.com in any litigation that occurs due to using the website.
Read-a-thon.com will not be held liable for any loss or damage due to failure to comply to the terms of this agreement.
Disclaimer of Warranties
WE MAKE NO REPRESENTATIONS OR WARRANTIES AS TO THE MERCHANTABILITY OF OUR SERVICE OR FITNESS FOR ANY PARTICULAR PURPOSE. YOU AGREE THAT YOU ARE RELEASING US FROM ANY LIABILITY THAT WE MAY OTHERWISE HAVE TO YOU IN RELATION TO OR ARISING FROM THIS AGREEMENT OR OUR PRODUCTS, FOR REASONS INCLUDING, BUT NOT LIMITED TO, FAILURE OF OUR SERVICE, NEGLIGENCE, OR ANY OTHER TORT. TO THE EXTENT THAT APPLICABLE LAW RESTRICTS THIS RELEASE OF LIABILITY, YOU AGREE THAT WE ARE ONLY LIABLE TO YOU FOR THE MINIMUM AMOUNT OF DAMAGES THAT THE LAW RESTRICTS OUR LIABILITY TO, IF SUCH A MINIMUM EXISTS.
YOU AGREE THAT WE ARE NOT RESPONSIBLE IN ANY WAY FOR OFFERS MADE BY THIRD PARTIES THROUGH OUR WEBSITE. THIS INCLUDES ANY FAILURE OF ANY GOODS OR SERVICES TO MEET YOUR EXPECTATIONS.
WE ARE NOT RESPONSIBLE FOR ANY THIRD PARTY OFFERS THAT MAY TURN OUT TO BE FRAUDULENT, IRRESPONSIBLE, OR OTHERWISE ADVERTISED IN BAD FAITH.
WE ARE NOT RESPONSIBLE FOR ANY FAILURES ON THE PART OF OUR THIRD PARTY PAYMENT PROCESSORS.
WE ARE NOT LIABLE FOR ANY FAILURE OF THE GOODS OR SERVICES OF OUR COMPANY OR A THIRD PARTY, INCLUDING ANY FAILURES OR DISRUPTIONS, UNTIMELY DELIVERY, SCHEDULED OR UNSCHEDULED, INTENTIONAL OR UNINTENTIONAL, ON OUR WEBSITE WHICH PREVENT ACCESS TO OUR WEBSITE TEMPORARILY OR PERMANENTLY.
THE PROVISION OF OUR SERVICE TO YOU IS CONTINGENT ON YOUR AGREEMENT WITH THIS AND ALL OTHER SECTIONS OF THIS AGREEMENT. NOTHING IN THE PROVISIONS OF THIS "REPRESENTATIONS & WARRANTIES" SECTION SHALL BE CONSTRUED TO LIMIT THE GENERALITY OF THE FIRST PARAGRAPH OF THIS SECTION.
For Jurisdictions that do not allow us to limit our liability: Notwithstanding any provision of these Terms, if your jurisdiction has provisions specific to waiver or liability that conflict with the above then our liability is limited to the smallest extent possible by law. Specifically, in those jurisdictions not allowed, we do not disclaim liability for: (a) death or personal injury caused by its negligence or that of any of its officers, employees or agents; or (b) fraudulent misrepresentation; or (c) any liability which it is not lawful to exclude either now or in the future
Read-a-thon.com Services
Read-a-thon.com is a service that enables Users to collect money for a specific purpose. Upon becoming a User through the Registration process, or a Sponsor through either the Donation process or comment process, you agree that Read-a-thon.com may, in our sole discretion, modify the terms of this Agreement by updating the modified terms to the Read-a-thon.com website. By continuing to use the product after registering you are accepting the modified Terms and Conditions of Service.
By using the Read-a-thon.com service you agree to the following:
1) If a school or organization using our fundraising services that you are legally allowed to use these services.
2) If you are a reader under the age of 18 you agree to follow our requirement of having an adult parent or guardian activate your Read-a-thon account.
3) You will comply with all local, state/provincial, regional & national laws in your area of residence.
4) You are to alert the Read-a-thon.com service staff about any unauthorized use of your User or Donor accounts. 5) You understand that Read-a-thon.com will pay your group in two payments. The first payment will be for 80% of the amount you are due and will be paid approximately 10 days after clicking end fundraiser. The remaining balance will be paid 20 days after the first payment and will be held as a reserve against potential chargebacks.
You agree to allow Read-a-thon.com to use anonymous aggregate data to enable Read-a-thon.com to offer a better service in the future.
Indemnification You agree to defend, indemnify and hold harmless Read-a-thon Fundraising Company employees, and Read-a-thon Fundraising Company agents from and against any and all claims and expenses, including attorneys' fees, costs, and disbursements, arising out of your use of the Web site, including but not limited to, out of your violation of any representation or warranty contained in these Terms and Conditions. In the event of a claim such as one described in this paragraph, we may elect to settle with the party/parties making the claim, and you shall be liable for the damages as though we had proceeded with a trial.
Read-a-thon.com RAT Buck Bonus
Read-a-thon.com offers certain incentives to readers who create personal pages as a result of their viewing specific kick off videos prior to the creation of their personal pages. It is possible for a group's readers to earn bonuses even though the group never raises any money. Read-a-thon, therefore, reserves the right to withhold any prizes earned by readers of groups that raise less than $1,000.
Read-a-thon.com Accounts
Read-a-thon.com reserves the right to delete User or Sponsor accounts at our discretion.
You are fully responsible for any content you post as a User or a Sponsor. You agree by becoming a User or Sponsor that you will not:
Use sexually explicit content, obscenities, copyrighted material, or abusive/hateful language in any area of the site
Use your Read-a-thon.com account for any illegal purposes.
Provide information that is not complete and accurate.
Attempt to bypass or otherwise circumvent the designated method of payment as provided by Read-a-thon.com.
Read-a-thon.com has the right to, though will not be obligated to, in Read-a-thon.com's sole discretion, to remove any content or block any individual or entity for any reason.
Read-a-thon.com will have no obligation to provide a refund of any amounts previously paid.
Read-a-thon.com does not and can not review all the material posted to the Read-a-thon.com system.
By visiting Read-a-thon.com you are responsible for protecting yourself from content that is offensive or harmful that may have been posted on the website by another user.
By visiting Read-a-thon.com you are responsible for protecting your equipment (computer, etc.) from any harm resulting from a visit to the website.
Choice of Law
These Terms and Conditions and our provision of services to you shall be governed by the laws—state, federal, or otherwise—applicable in the State of Texas.
Forum of Dispute
Any dispute arising from or relating to these Terms and Conditions or our provision of services to you must be resolved in a court of competent jurisdiction in the State of Texas.
If you fail to bring a dispute in compliance with these "Forum of Dispute" provisions, we may make a motion to dismiss your claim, which you must consent to, and you will be responsible for all of our reasonable attorneys' fees, costs, and disbursements involved in making such a motion.
Additionally, the successful party in any dispute will be entitled to receive from the unsuccessful party all of its reasonable attorneys' fees, cost, and disbursements.
Communications
Electronic communications from Read-a-thon.com will be sent to Users to inform them of a variety of events that inform them about the state of their event. You agree to allow Read-a-thon.com to send these communications to your email address. You also agree that Read-a-thon.com is not liable for any user generated content that is sent to you as a part of these communications.
You agree that you are liable for any communications you send to potential Sponsors promoting your event site. These communications include, but are not limited to, "share" emails sent through the Read-a-thon.com and communications sent outside of the Read-a-thon.com system.
Severability
In the event that a provision of these Terms and Conditions is found to be unlawful, conflicting with another provision of the Terms and Conditions, or otherwise unenforceable, the Terms and Conditions will remain in force as though they had been entered into without that unenforceable provision being included in it.
If two or more provisions are deemed to conflict with each other's operation, Read-a-thon Fundraising Company shall have the sole right to elect which provision remains in force.
Amendments
We may amend this Agreement from time to time. When we amend this Agreement, we will update this page and indicate the date that it was last modified. You may refuse to agree to the amendments, but if you do, you must immediately cease using our website and our service. You must visit this page each time you come to our website and read and agree to it if the date it was last modified is more recent than the last time you agreed to the Agreement.