Fundraising Ideas You Might Consider
Obviously we believe that our Read-A-Thon is the best fundraising idea for schools, school groups, libraries and other groups with school aged children. But it is not the perfect solution for everyone.
So we decided to offer a comprehensive list of fundraisers from other companies. Hopefully you will find the best way for your group to raise money right here.
The Best Fundraising Ideas We Could Find
There's no doubt in our minds that the best way to raise money for a school is to hold a Read-A-Thon. That's especially true for elementary schools and younger grades down to daycares. The fact that you can raise lots of money focusing on reading in and of itself makes Read-A-Thon the smartest choice. Then when you throw in the fact that there is no cost to hold a Read-A-Thon and that you should make as much or more money than any other fundraisers should seal the deal.. Learn More
T-Shirt Fundraising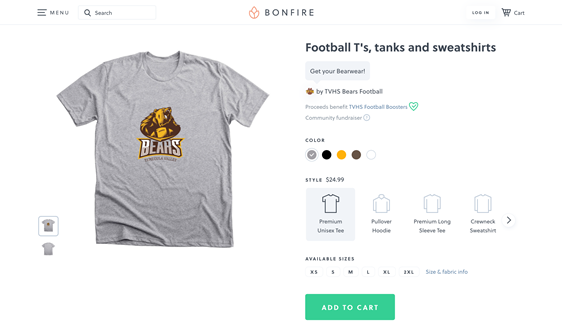 Raise money for your sports team this year by launching a t-shirt fundraiser on Bonfire. Their platform gives you a free and easy way to design and sell custom spirit wear for your fans, friends, and family to purchase online. At the end of the campaign, your team will keep 100% of the profits, and Bonfire will ship all of the shirts you sold directly to your buyers for you. Learn More
Lollipop and Candy Fundraisers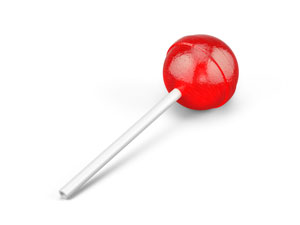 One of the most popular ways for sports groups and school groups to raise money has been by selling candy bars and lollipops. For years those products sold well. After all, who wouldn't give a kid a dollar for a candy bar or $.50 for a lollipop?
But then the government starting blaming childhood obesity on candy and other unhealthy foods and that kind of pulled the rug out from candy sales - especially on school campuses. Even before school districts started banning those items, many schools came to the realization that you had to sell a bunch of candy or lollipops if you wanted to raise any serious amount of money. Those items work well if you want to raise a couple hundred dollars, but not if it's your main school fundraiser.
Crowdfunding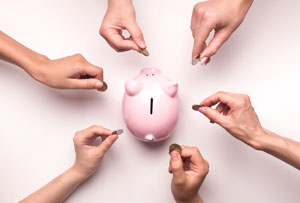 The internet has radically changed the fundraising industry. After all Read-A-Thon is a web based solution.
Crowdfunding in general has exploded. Gofundme claims to be the #1 crowdfunding website in the world. We have watched as this company has more or less taken over the space that allows individuals to easily set up online fundraising campaigns that they share via social media and through email. The target sponsor audience is friends and families but many Gofundme campaigns become viral and attract donations from many different financial channels. Learn More
School Carnivals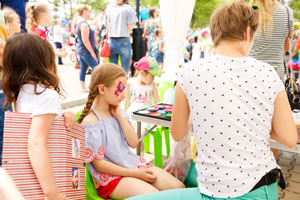 One of the best ways for a school to raise money is to hold a school carnival. It's actually one of the few fundraising ideas people actually enjoy. The problem, though, is the extensive manpower required.
On the plus side there are so many revenue opportunities for energetic schools that choose this fundraising option. You can charge admission. You can sell tickets to play games or ride on rides. You can sell food and other concessions. You can hold raffles. The ideas are endless so we have included a link to a Pinterest page with tons of ideas to consider. Learn More
Shoe Drive Fundraiser

Could you really raise money by collecting used shoes? This is one program we are willing to suggest without any first hand knowledge. We love the concept, After all everyone has gently worn shoes in their closet, right? And as we researched the program we couldn't find any complaints. So we offer it for you to consider. Learn More
Brick Fundraiser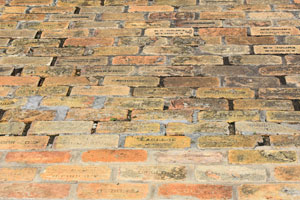 Selling bricks to raise money might not sound like it would be a fruitful idea for many groups. But before you discount it consider what it requires and why it may make more sense than you think. If you have a sidewalk that needs repair or space where you can put a new pathway consider letting people associated with your group and people who want to support your group commemorate or memorialize people to events by having messages engraved in bricks and used to build your path. In some ways it literally could be the road to riches. Learn More
Box Tops for Education Fundraiser

This is one of the fundraising ideas that is so unique and cost free that you are actually foolish if you don't at least consider it. In fact if you're not doing this program you should stop what you are doing and sign up now. Your group simply cuts off box tops from participating products and you save them. Your school's Box Tops Coordinator will collect all the Box Tops and send them in so your school can get cash. Checks are mailed to schools twice a year in December and April. These are products your folks will purchase at a store anyway. This really is easy money. It may not be a huge fundraiser but it adds up over the course of a year. Learn More
Cookie Dough Fundraisers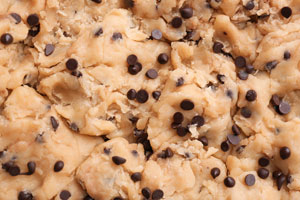 Lots of PTA's and principals sell cookie dough as their main school fundraiser every year. We know that the typical school will sell between $5,000 and $15,000 of cookie dough during a typical fundraiser. Schools usually keep less than 50% of the profit.
The biggest problem with cookie dough, though, is that you can only sell it to people who live close by. That in and of itself is very limiting. Grandparents who live in a different state aren't potential cookie dough customers because of where they live.
Now let's compare that to Read-A-Thon. Last year, our average elementary school received more than $12,500 in profits. One repeat customer has set $80,000 as their goal for next year. As you can see, the potential is much higher with our program.
Unlike cookie dough, there are no geographical limitations with our program because you aren't delivering a physical product. Last year schools received donations from 10 different countries. It is very common for a student on the East Coast to receive donations from the opposite coast and vice versa. In fact, we even had a school in Guam that used our program and most of their donations were from people all over the United States.
So, when you compare Read-A-Thon to cookie dough fundraising, you find that most groups raise more money and the pool of people that can support their fundraiser grows astronomically.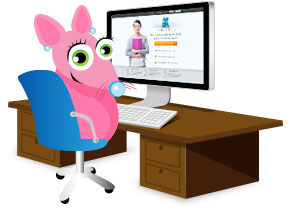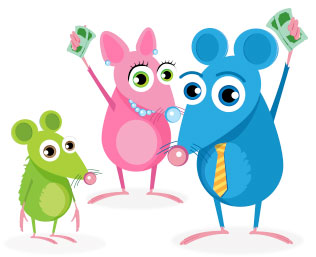 Magazine Fundraisers
There are lots of companies still pushing magazine fundraisers, so let's compare that fundraising idea to a Read-A-Thon.
Years ago, magazine sales were soaring because the typical household received one or more magazine subscriptions. But that's no longer the case. Huge publications like Newsweek have failed and you would be hard pressed to find too many magazines with growing circulations. And, although the top magazine fundraising companies tout their prices as up to 90% off the newstand prices, very few people pay newstand prices anyway. The magazines themselves even compete with magazine fundraisers because they inundate subscribers with the best deals as expiration dates approach which really limits renewal sales.
While magazine sales falter, the focus on reading and education continues to grow. More people will support your child's participation in a reading event than will purchase a magazine. I would challenge any of you to identify an elementary school that raised $12,500 or more recently with a magazine fundraiser.
But, while we are comparing the two, let's take a quick look at one of the tools we offer that you won't get with a magazine fundraiser.
Magazines, like many other programs, are sold with brochures. Most schools hold a kick off and send their students home with the brochures. Two weeks later the students are supposed to turn in their orders. But you have no visibility into which students are participating and which aren't.
Read-A-Thon provides real time reporting so you can see exactly who is participating and who isn't long before your fundraiser is done. We also provide actionable tools to increase participation every step of the way.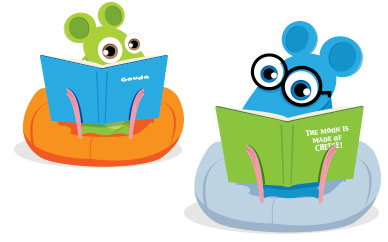 Gifts, Wrap, Jewelry and More
We've lumped these items together because they basically work the same way. A company puts together a catalog or brochure with a selection of overpriced imported items and then recruit your kids to become their sales people. They hope your kids will show friends and family the catalog and those people will buy some of the items.
People will certainly purchase these items. But think about it for a second. You're home and the doorbell rings. You look at the window and see an adult standing by your mail box and a child you barely know standing at your door with a fundraising brochure in their hand. Truthfully, don't you wish you had the courage to simply not answer the door? And, if you do answer, don't you look for the least expensive item and buy it out of guilt?
Is that really the best school fundraising idea for your school?
So why is Read-A-Thon better? First of all we help each reader identify the best potential sponsors. We walk them through a 10-step process that suggests who would make the best possible sponsor. Unlike the gift catalog, you can identify people that don't live anywhere near you. That's not the case with gift wrap. With the gift sale, you probably have to knock on doors. That dramatically reduces your customer base.
Read-A-Thon provides state-of-the-art tools to communicate with the sponsors you've targeted. We can grab email addresses from your contact lists. We provide email campaigns with compelling text asking for donations from people that know your child and want to help them become better readers. We also offer single click social media widgets and even provide custom flyers if you really want to knock on doors for support.
We believe that time is better spent reading rather than peddling gifts door to door. What do you think?