School Fundraiser Prizes: Read-a-Thon & 10 Top Prize Ideas
When it comes to effectively raising funds for your school, one of the greatest challenges you'll face is maintaining student participation. That's precisely why the Read-a-Thon platform includes the Prize Center, a depot where students are incentivized to continue fundraising in return for rewards!
With Read-A-Thon, you can easily gamify your school fundraising program, get students excited to participate, and raise more money than you thought possible. Forget about the bygone days when you had to scramble for good school fundraising prizes—we have everything you need in one convenient platform.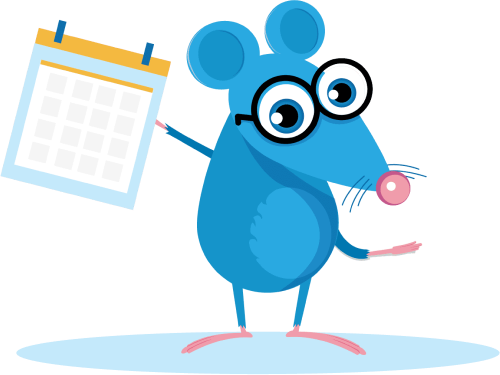 How Do You Incentivize a Fundraiser? Prizes.
Prizes are one of the most effective ways to incentivize participation in fundraising. From raffle gift baskets to merchandise giveaways, fundraising prizes are a great way to get supporters further invested in raising money for a mission—and that's especially true where school fundrasiers are involved.
While parents and your other adult supporters may be happy just to pitch in to a worthy cause, students often need a little extra encouragement to remain active in your campaign. That's what makes prizes for fundraisers such an effective tool. It gives your young students a personal stake in the campaign as they literally "keep their eyes on the prize" and raise money on behalf of their school.
As school fundraising veterans, the Read-A-Thon team understands how important this added incentive is to motivate your students. That's where our Prize Center comes into play.

The Prize Center: Read-A-Thon's Approach to Fundraising Prizes
What is the Prize Center?
The Prize Center or Prize Store is a part of the Read-a-Thon platform where readers can order cool school supplies, toys, and other rewards based on their activity throughout your read-a-thon campaign. The Center has a rotating catalog, with new items added all the time and less popular ones replaced by exciting prizes that your readers will love.
If you'd like a glimpse at what your own read-a-thon fundraiser's store and catalog might look like, check out this sample prize store.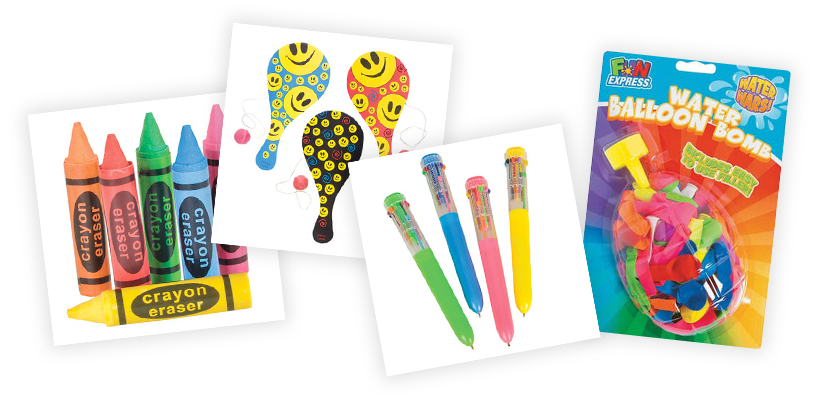 How Do Readers Earn Prizes?
The Prize Center is meant to act as an incentive program where the harder a student works, the greater their rewards. To that end, we've created a system where students earn 15% of the money they've raised through sponsors' donations to use in the Prize Center.
This virtual piggy bank is represented in RAT bucks, which they can digitally cash in for their choice of whichever great prizes in the Read-a-thon catalog are within their price range
Additionally, to reward all readers and give them a taste of what's to come, everyone who creates a fundraising page will automatically receive RAT bucks to use in the Store. This system is designed so that readers will find prizes they want in our Prize Center, and do everything they can to earn enough RAT Bucks to get those prizes!
Why Our Fundraising Prize Strategy Works
Whether you're a seasoned PTA fundraiser or a newbie to school fundraising, everyone knows that the key to a successful fundraising campaign is participation. For Read-a-Thon, that means having as many eyes as possible on your campaign with students reading and attracting sponsors.
In order to reach your fundraising goals, our team is determined to maximize student and sponsor participation in your campaign. Our system is designed to help your readers earn their ideal prizes by helping them get as many sponsors as possible. We offer intuitive tools that identify who students should contact as a likely sponsor, then give them print, email, and social media tools to reach out to those contacts.
On top of that, there is no additional cost for your Prize Center. It is offered freely to help you motivate students and raise the most money possible.

Getting Started with Our School Fundraising Program
Ready to kick off your own Read-a-Thon campaign? Our platform is incredibly easy to use and user-friendly for teachers, administrators, and students alike. With minimal planning and management, you could host your own successful school fundraising program and bring in thousands of dollars while nurturing student literacy.
All you need to do is:
Sign up for your free Read-A-Thon account.
Monitor your fundraising progress with our data reporting tools.
Use our intuitive marketing tools to share your fundraiser and build momentum.
Continue motivating your readers, kick back, and let the donations flow!
And you're done! It's never been easier to host a lucrative, educational fundraiser that your students will eagerly participate in.
Other Great Read-a-Thon Resources
See how much money your library can raise with our Read-A-Thon calculator: Click Here
Get the answers to your basic questions in our Read-A-Thon FAQ section: Click Here
Get a brief explanation of how our Read-A-Thon system works: Click Here
Check out a sample prize store: Click Here

What are Good Fundraiser Prizes? 10 Fundraiser Prize Ideas
Providing genuinely enticing and desirable prizes for your fundraising participants can be a tricky task. After all, what you might find cool or interesting may not appeal to your young students.
That's why we've taken the time to share a handful of the top-performing school fundraiser prizes—all of which you can find in the Read-a-Thon Prize Center!
Cost-Effective Fundraising Prizes
These low-cost, high-reward rewards are perfectly suited for elementary school fundraising. They create a motivational path young students will follow to lead them towards fundraising and educational success. Best of all, every one of these cost-effective incentives is available in Read-A-Thon's prize catalog.
1. Fidget Toys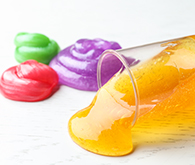 From high school seniors to kindergarteners, students all across the board want to get their hands on fun gizmos and toys to hold their attention. Rubix cubes, mini-puzzles, slime, and slap bracelets are just a few examples of popular fidget toys that perform well across a wide age demographic.
Inexpensive and entertaining, these gadgets are great small incentives to keep the wider student body engaged throughout your ongoing fundraising initiatives.
2. Weird and Wacky School Supplies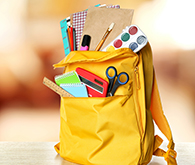 Not only does every student need school supplies, but everyone seems to love getting unique items to take with them to class, such as:
Glittery pencil grips
Furry pens
Jumbo pencils
Fuzzy notebooks
Rainbow pencil sharpeners
Students will jump at the chance to personalize their school supply kit with these fun, tactile, and interesting prizes.
3. Faux Jewelry and Accessories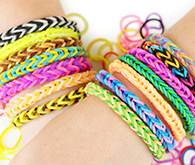 Give your students something special to show off in and out of the classroom with these cute, wearable prizes:
Cloth bracelets
Novelty rings
Wristbands
Buttons
Temporary Tattoos
To provide an extra marketing boost to your campaign, you could even brand this merchandise to your school or the current fundraiser you're hosting.
4. Engaging Books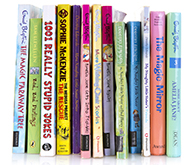 At the end of the day, the kids participating in your campaign are in school to learn, not just raise money. So why not further cultivate their education with prizes that center around reading?
Give students the chance to win sought-after children's books, graphic novels, and other eye-catching titles that are suited to their reading level.
High-Value Fundraising Incentives
It will cost a bit of extra money to rent out or secure these more costly fundraising rewards. However, they can act as strong motivators for participants to raise as much as possible and win these top prizes.
5. Group Experience Tickets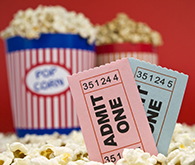 Whether you're providing tickets for entire classrooms or the families of individual students who've raised a lot, these group experiences are a fantastic way to incentivize competitive fundraising:
Aquarium tours
Amusement park passes
Sporting event seats
You might even be able to obtain these tickets at a discounted price through corporate sponsorships for your fundraiser.
6. Gift Cards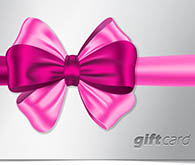 Any one of your supporters will jump at the opportunity to shop and essentially choose their own rewards.
For best results, be sure to take a close look at the demographics and interests of your donors, as well as businesses in your community. This will enable you to invest in gift cards for restaurants, retailers, and other locations that your supporters will genuinely want to visit.
7. Blowout Classroom Parties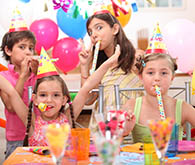 Students will be buzzing with excitement when you tease them with the chance to win an exciting pizza party, ice cream social, and other celebratory days.
You can either organize these post-campaign bashes for top-performing classes, or turn them into after-school events open to all students if your school reaches a specific fundraising goal.
Unique Fundraising Rewards
These unconventional and out-of-the-box incentives will definitely catch your students' attention and foster memorable fundraising experiences.
8. Pie-a-Teacher Prize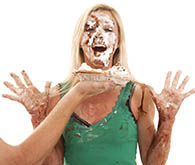 Get your faculty and staff involved with a wacky pie-in-the-face prize for classes that exceed a set fundraising goal. Fill an aluminum pie tin with whipped cream and invite another educator or administrator to "pie" teachers in front of their giggling students.
The principal and vice-principals could even be pied if your entire school bands together to break particular fundraising expectations.
9. Silly String War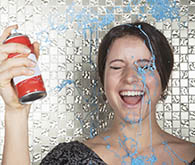 There's nothing quite like silly string spray to bring out the clown in every student and faculty member. For each classroom that meets their fundraising goal, give them the chance to spend an afternoon on the playground going head-to-head with a fun silly string war.
Just be sure to invest in non-toxic, skin-safe spray and check that no student is allergic to the chemicals contained in these colorful cans.
10. Themed Costume Week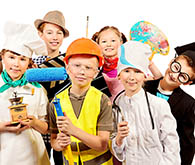 Shake up your school year with an entire week of daily themes that involve different costumes, decorations, snacks, and costume contests for students to enjoy. For example, you might have a Throwback Thursday where people dress as if they're from other decades.
Remember to encourage teachers and staff members to dress up and join in on the festivities!
Incentivize Participation & Supercharge School Fundraising | Read-A-Thon
Read-a-thons are among the fastest-growing school fundraisers in the world, and for good reason. With such convenient and profitable fundraising programs like the Read-a-Thon platform, there's nothing stopping you from hosting a campaign that engages students, furthers education, and raises more for your school than ever before. Sign up for your free account today, or contact the Read-a-Thon team to learn more!