The Ultimate Online School Fundraising Program
Take the stress, surprise, and hefty investment costs out of your school's online fundraising program! With Read-A-Thon's effortless online platform, you can raise thousands of dollars just by encouraging students to read. From tracking funds raised to providing social media and text marketing tools, Read-A-Thon will handle the entire fundraising process. All you need to do is promote your online fundraiser.
Sign up for free today! It only takes 10 minutes to set up your account and kick off the easiest online school fundraising program you've ever hosted.
A Two-in-One Education and Fundraising Program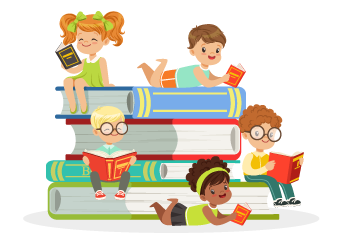 Say goodbye to raffles and bake sales! Unlike those product fundraisers, Read-a-thon fundraisers won't just raise money for your school—they'll get students excited about reading, too. And as students log their reading hours and inch towards their reading goals, lump sum donations from their family and friends will flow into your school's Read-a-thon fundraising account.
These fundraisers are incredibly easy to host and participate in. Even the youngest students can easily join your Read-A-Thon campaign with just a few simple clicks, all while furthering their own education.
How Read-A-Thon's Online Fundraiser Works
You no longer need to spend days or even weeks coordinating faculty, staff, and volunteers and allocating precious school funds to host your next fundraiser.
Read-A-Thon takes the pressure of online school fundraising out of your hands! Just follow these simple steps and you'll be well on your way to fundraising success.

Sign up for your free account.
Your first (and most important) step is to head to the Read-A-Thon platform and create your free account. Read-A-Thon charges nothing to your institution upfront. That's how confident we are that your online fundraiser will be a success! You have the option to log in as a fundraising admin, a teacher, or a student. From there, the Read-A-Thon platform will guide you through our easy signup process.

Track your fundraiser's progress.
Once you've created your account and shared the instructions for students to sign up and log their reading hours, Read-A-Thon will take care of the organization and management of your campaign. Simply go into the platform to monitor the progress of your online fundraiser. You will have access not only to your students' reading hours, but also key metrics like the number of sponsors and dollars you've collectively raised over the course of your Read-a-thon's sessions.

Share your fundraiser.
Read-A-Thon's easy online school fundraising platform comes equipped with email, text, and social media marketing tools to ensure maximum awareness for your campaign. Additionally, these widgets also offer tips for students to find and attract sponsors, allowing them to funnel attention to their fundraising webpage and expand your network of supporters. Take advantage of our outreach and marketing toolkit to spread the word about your Read-a-thon!

Sit back and raise funds!
All you have to do is continue to encourage your students and watch as your Read-A-Thon fundraising account collects revenue. Sponsors can donate using our secure credit card payment processing system and your school will be mailed the earnings of your Read-a-thon after its completion.
To learn more about best practices and how to run the most effective Read-a-thon fundraiser, check out our Read-a-thon Basics resource.
See Amazing Results with Our Online School Fundraising Program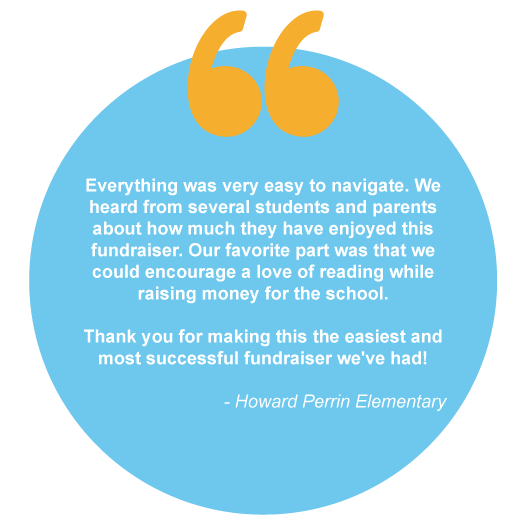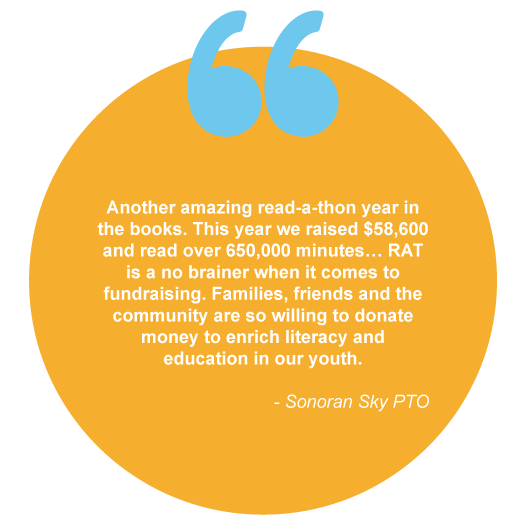 See how much money your school can raise with our Read-a-thon calculator: Click Here
Get the answers to your basic questions in our Read-a-thon FAQ section: Click Here
Get a brief explanation of how our Read-a-thon system works: Click Here
Check out a sample prize store: Click Here
Get Started Today!
Online school fundraising has never been easier. Sign up today to kick off your most successful fundraiser yet! Or, if you'd like to learn more about Read-a-thon fundraising and the Read-A-Thon platform, schedule a meeting with one of our specialists.

Preparing for Online School Fundraising
The days of collecting cash donations from your school's bake sale table are now a thing of the past. Online fundraisers have rapidly become a cornerstone of school fundraising programs, offering an organized, safer, and more effective way for you to raise money for your institution.
To ensure the success of your school's future fundraising, you need to have a strong grasp of the steps and best practices for organizing your own online school fundraising program.
Picking the right fundraiser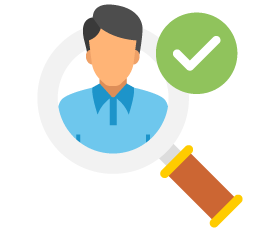 While Read-a-thons might be one of the most lucrative, educational, and fastest growing online school fundraisers out there, we don't claim to have a monopoly on the market. There are hundreds of great school fundraising ideas to choose from! The challenging task is choosing an online fundraiser that will best suit your school's needs.
To help you pick the best possible online fundraiser for your school, consider the following points:
How much money do you hope to raise, and how quickly do you need it?
What kind of aid (ex: volunteers, investment funds) do you need and have available to you?
What kind of statement or impact do you wish to make on your local community?
What incentives are there for students, parents, and community members to participate?
Before you fall back on old habits with a cookie dough sale or pick a random idea out of a hat, be sure to weigh out the pros, cons, and finer details of the fundraising options you have available to you!
Explaining your event to faculty, staff, and volunteers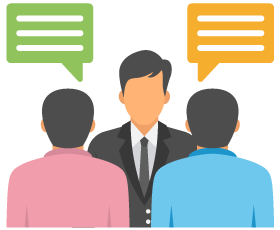 Even the best online school fundraising ideas can be derailed by a disorganized or misinformed team. When organizing the faculty, staff, or volunteers that will make up your fundraising team, be sure to keep everyone informed about what is expected of them and how they can complete their tasks.
Via email, text, or other means, keep a tight circle of communication for duties and delegate responsibilities to the appropriate team members. Additionally, create a guide of some kind for team members to reference with questions. Also, try to keep your fundraiser itself as simple and straightforward as possible to avoid confusion.
For online fundraisers, technology will be a huge help to keeping your fundraising team informed. In fact, some fundraisers may even have dedicated platforms to help you manage and organize as much as of the fundraising process as possible, such as Read-A-Thon.
Promoting your fundraiser to students and parents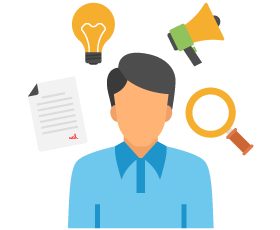 Ultimately, your school's students and parents are going to be the ones doing most of the actual donating or fundraising. So spreading the word about your online fundraiser to the student body should be one of your greatest concerns.
In this day and age, social media is your best friend. Take to popular platforms such as Instagram and Facebook to announce your campaign, share donation pages, and ensure that your fundraiser gets the traction it needs. On top of that, emailing fundraising announcements to parents and students on your contact lists is another effective way to drum up support.
Additionally, print marketing materials, such as flyers or posters with QR codes, are another must, even for fundraisers that are going to take place entirely online.
Read-A-Thon not only provides print marketing packages, but social media, text, and email marketing tools to help you maximize promotion for your online fundraiser.
Organizing a memorable campaign kick-off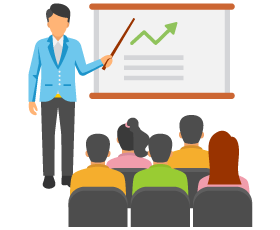 Begin your fundraising campaign with a bang and generate as much support as possible by organizing a memorable kick-off! Kick-off events are critical in the larger fundraising sales process, as the initial excitement for your campaign will often determine its overall trajectory.
To set a strong precedent for your fundraiser, organize an engaging presentation. This might include an animated video, a slideshow, or even a guest speaker explaining your campaign. You could even assemble students in your auditorium to create a kind of pre-fundraising pep rally.
However you organize your information, make it fun and easy to understand. Be sure to clearly explain your fundraiser's purpose, impact, and mode of operation, as well as how your students will benefit from participating.
For example, Read-A-Thon not only encourages students to read, but also incentivizes them to participate in return for redeemable prizes from our online store! Your kick-off is the perfect time to showcase such incentives and get students excited to begin fundraising.
Monitoring your progress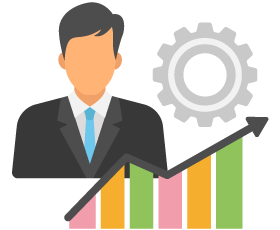 No matter how far you are into your online fundraiser, you should always have an idea of how your campaign is performing. After all, knowing where you stand and the health of your fundraiser is your greatest asset to maximizing the success of your campaign as it unfolds.
Keep an eye on important metrics such as how many gifts you have secured, total donations raised, return on investment, and conversion and engagement rates for your online communications. While your specific metrics will vary depending on the type of fundraiser you've selected, these fundamental data points will help you to figure out how your campaign is going and where you need to improve.
We recommend that you invest in dedicated online fundraising platforms, like Read-A-Thon, which will more effectively track these key metrics and provide you with an accessible interface to organize your campaign.
Simplify the Process with Read-A-Thon!
From tracking key fundraising metrics to providing robust online marketing tools, Read-A-Thon has everything you need to dive into your most successful online fundraising program while still remaining extremely easy to use.
Other, more complicated online fundraising platforms require upfront technical knowledge and extensive configuration. By contrast, Read-A-Thon is easily accessible to everyone—from technologically-challenged teachers to elementary school students.
You'll no longer need to waste precious time and resources trying to set up an effective online fundraiser that might not earn its cost of investment. With Read-A-Thon, your return on investment is guaranteed, and you should be ready to launch your own virtual Read-a-thon in a matter of minutes.

10 Online School Fundraising Ideas to Get You Started
We understand how important it is to select the right online fundraising idea for your school. These campaigns provide critical funding for your institution and you can't afford to invest time and money into campaigns that might not work.
That's why we've compiled a list of profitable, tried and true virtual school fundraising ideas to kick off your next online campaign!
1. Read-a-thon fundraiser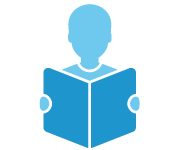 You can never go wrong with a Read-a-thon fundraiser. This incredibly easy, highly lucrative, engaging, and educational fundraiser has quickly become a favorite for many of the over 5,000+ schools that use Read-A-Thon!
While all of the fundraisers on this list have the potential for major fundraising success, read-a-thons are one of the only campaigns that enrich your students' educational experiences as they raise money.
To begin this simple, effective, and rewarding online school fundraising program, create your free account with Read-A-Thon. In a matter of days, watch as hundreds of reading hours and thousands of dollars roll into your Read-A-Thon account, all for an activity that your students are already doing!
2. Library Fundraiser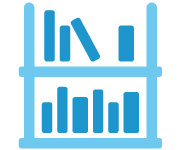 Speaking of educational fundraising, library fundraisers are another great way to support a love of learning while bringing in critical funds for your school. Part booster-thon and part book fair, library fundraisers encourage students to collect online donations for their school or local libraries and in turn gain access to virtual books of their choice.
All you have to do is partner with a dedicated library fundraising platform, such as Love My Library. The Love My Library platform is capable of hosting your entire fundraiser. Just sign up, create your event, and encourage students to create donation pages to send to family and friends. It's as simple as that.
In return for their fundraising efforts, Love My Library will give students the chance to choose virtual books from over 3 million different titles. Sign up for free to kick off a virtual fundraiser that students, sponsors, and community members will be inspired by!
3. Online Auction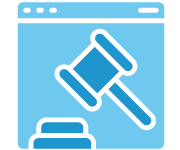 Auctions are a popular and highly lucrative type of fundraiser, and now modern auction software has made it possible to not only make your next auction completely virtual, but also mobile-friendly!
Online auctions work in much the same way as a regular auction—excluding the cost of a venue and catering. Just be sure to pick out high-value goods and experiences that participants would be willing to bid on, partner with a reliable auction software provider, and promote to parents and community members.
4. Custom T-Shirt Sale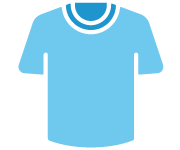 Branded merchandise such as water bottles, bracelets, and (of course) t-shirts are a great way for students and parents to show a bit of school spirit and raise money for your institution.
To begin selling your own custom merchandise, create an online store on your school website. Then design and bulk order your gear from a custom t-shirt designer and advertise your online products. Soon enough, you'll be making a profit while also encouraging school pride across your local community.
5. Matching Gifts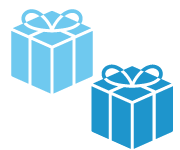 Matching gifts are a type of corporate philanthropy where companies will match the donations that employees make to charitable causes. While this sounds like matching gifts are exclusive to nonprofits, there are actually many companies that match gifts for schools!
Take advantage of these readily available corporate gifts by sending out newsletters and alerts about corporate matching gift programs. You can even integrate a matching gift database into your online donation form to make it easier than ever for donors to submit a matching gift request to their employers.
With this online tool, you can create a long-lasting, hands-free online fundraising initiative that could potentially multiply the worth of every donation going through your donation portal.
6. Text-to-Give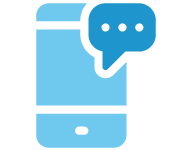 Mobile giving is a simple and effective way to appeal to donors on the go and take advantage of the widespread use of mobile devices.
Take a multi-channel marketing approach to ensure that students, parents, and the community are aware of your upcoming text-to-give campaign. From physical flyers to email blasts, be sure to instruct donors that by sending out a special text keyword to a specific number, they will be directed to a mobile-friendly online donation page. With the help of a trusted text-to-give service, your donors will be able to give in a matter of seconds.
7. Watch Party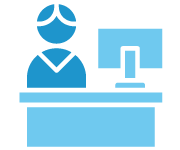 Who doesn't love a movie night? Turn this timeless event into a fresh and inventive online fundraising idea by using platforms like Facebook Watch Party or Teleparty to host a virtual watch party. These streaming services do much of the heavy lifting, facilitating mass streaming for however many donors choose to participate in your event.
Send out a vote for the best family-friendly movie to watch, charge a virtual "admission fee" before sending out the link to your stream, and press play as donors enjoy a fun movie night from the comfort of their own homes. You could even sell popcorn and other snacks in the weeks before your event for participants to snack on during opening night!
8. Crowdfunding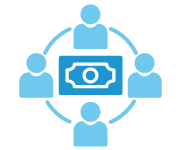 Crowdfunding leverages social media and online marketing tools to gather many small donations from a large audience of potential donors on the internet. The idea behind this fundraising type is to cast as wide a net as possible and gain a lot of support in a short amount of time.
First, seek out a crowdfunding platform or use your own crowdfunding website. Then create your crowdfunding page. Finally, encourage students, parents, and your supporters to share this page across the internet.
While this fundraising type can be a bit trickier and require some research, crowdfunding has the potential to bring in massive amounts of revenue for your school!
9. Peer-to-Peer Fundraising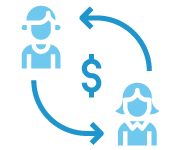 Let your supporters take charge of your online fundraising campaign with a peer-to-peer fundraiser! Reach out to your student body, faculty and staff, members of your PTA, and local community members to create donation pages in your organization's name and share them with family and friends.
Using social media, email, texting, and all of the resources of the world wide web, peer-to-peer fundraisers give your donors the chance to raise money on your behalf.
10. Virtual Art Class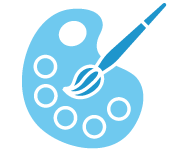 From sip-and-paints for adults to arts and crafts nights for your young students, virtual art classes are a simple way for you to engage your different volunteers at little to no cost.
Simply select a teacher or guest host to guide your art night, list materials that your supporters will need in advance, and send out a virtual meeting link to interested participants in return for a small entrance fee. From that point on, you're free to customize or expand your virtual art class to best suit your specific group of participants.
Read-A-Thon: Your Easiest Online School Fundraising Option
Of all the online fundraising tools at your disposal, Read-A-Thon will always be one of the richest and easiest virtual fundraising programs available to you. Our intuitive, highly accessible platform takes no time at all to integrate into your school's normal fundraising activities, guiding you every step of the way to host a more successful and rewarding fundraiser than you could have ever imagined.
Want to learn more about Read-A-Thon? Let's chat.