The Best Library Fundraising Ideas
From International Leadership of Texas-NRH
Fundraising for books was such a great idea and great way to build up our school library. I believe people are willing to give more knowing it's going toward their child's education. I fell short of my goal for the classroom guided reading books we need, so plan on doing another one this spring.
Raised $10,175.00
Reasons Read-a-thon is our First Choice
1. Read-a-thons Promote Reading
When you think of libraries, you think of reading. So logic would say that if you could raise money for a library by spending time reading then that would be the perfect library fundraiser. When doing a Read-a-thon, the average participating reader raises $90!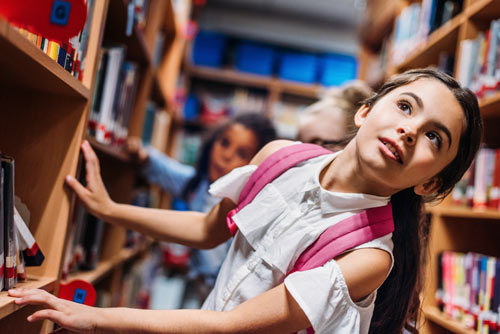 The purpose of all libraries is to provide a resource of reading materials that would not otherwise be preserved or be made available to the average reader. People go to libraries to read and learn from the resources only libraries possess. Or they go because that's the best place to find books to read.
Holding a Read-a-thon is the perfect way for a library to combine both of those elements into a very natural fundraising campaign. Users of the library facilities will sign up as readers and get sponsors to support their participation in 10 different 30 minute reading sessions over a two-week period of time. The proceeds from those sponsors would directly benefit the library.
2. No Products to Sell
No cookie dough, calendars, or candles. Raise a lot of money by incentivizing participation in a reading event instead of selling a product that can be purchased cheaper elsewhere.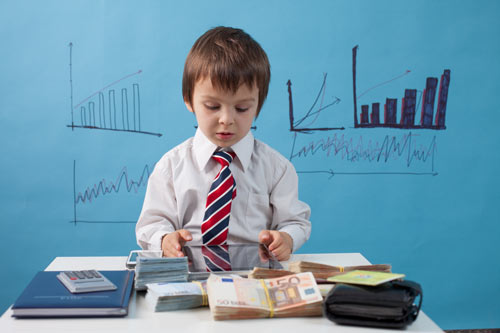 If your library needs to raise money, we challenge you to consider a Read-a-thon as opposed to a product fundraiser. Is there any reason you believe people will be happier supporting a cookie dough sale or a gift catalog sale rather than supporting a reading event?
Every library wants to improve literacy and promote reading. A product fundraiser would not serve that goal. A Read-a-thon is the perfect fundraiser to hold to achieve these library goals!
Read-a-thons are not new. Our program has turned an old concept into a modern, state of the art fundraising system with the most up to the minute tools so that schools can raise more money with this fundraiser than any they had ever done.
Sign up for free to access any of our three Read-a-thon fundraising packages. With just a few simple clicks, you could be bringing in thousands of dollars in revenue for an activity that your students will benefit from the rest of their lives.
3. Read-a-thons Work So Much Better
Our program was designed for younger readers. Ideally the best candidates for our read-a-thon is from 8th grade and younger. If that's the age of your average reader, our system and its tools were created to motivate participation and maximize results. Think about the family members and friends that would be happy to support one a young reader when asked to donate money to encourage them to read for a couple weeks.
Neighbors and friends might say no thanks when asked if they want to purchase some overpriced gift wrap. But how many grandparents, aunts and uncles, or close friends would say no to offering financial support for your reader to participate in a reading program?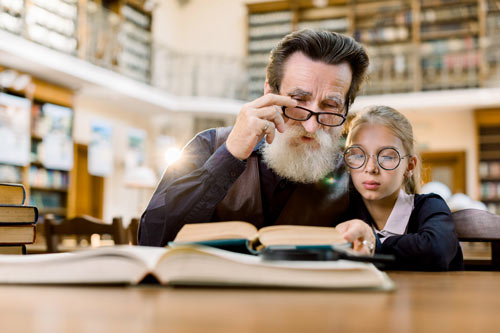 Our Readathon also increases the number of people who can and will support your library fundraiser. How? Because our fundraising tools help your readers identify and then contact the best potential sponsors anywhere in the world. With a typical fundraiser you are limited to people who live close by. With our fundraiser the world is your limit. In fact we've received donations from nearly a dozen different countries. It is very common for readers to receive donations from family members who live in different states.
Here are some great resources to learn more about whether a Read-a-thon makes sense for your library:
See how much money your library can raise with our Read-a-thon calculator: Click Here
Get the answers to your basic questions in our Read-a-thon FAQ section: Click Here
Get a brief explanation of how our Read-a-thon system works: Click Here
Check out a sample prize store: Click Here
4. Read-a-thons Change the Game
We know that just about every child in America has people who care about their literacy.
Read-a-thon provides state of the art communication tools for your readers to tell everyone they know about their reading adventure and ask family, friends and neighbors to support their efforts by making a pledge or donation. The reader is awarded RAT Bucks for each sponsor they get and they use those bucks to buy prizes after their Read-a-thon is complete.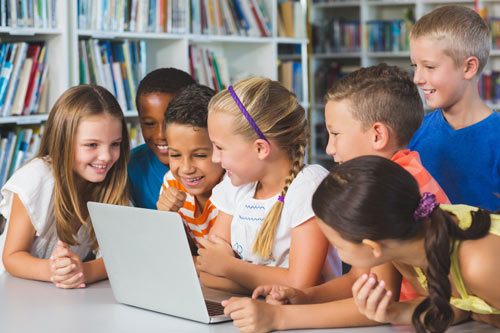 Our Read-a-thon tools make this one of the most fun fundraisers available. From our unique reader avatars to our reading session timers and tools to locate the greatest number of sponors we believe you can raise more money for your library with our program than any other library fundraising idea out there.
We invite you to check out our read-a-thon calculator to see how much money your school can raise. Click here
Other Library Fundraising Ideas
1. Love My Library
This is another way to earn money while promoting a love for reading and learning.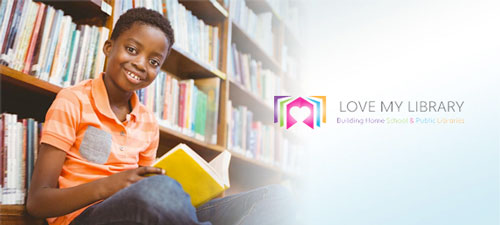 Using Love My Library, the fundraising process is streamlined so all that is needed is to sign up, create an event, and then readers create donation pages to send to family and friends and raise money. Love My Library allows students to choose virtual books from over 3 million different titles!
Sign up for free to kick off a virtual fundraiser that students, sponsors, and community members will be inspired by!
2. Amazon Smile
Earn money when people shop on Amazon.

By registering your library into the Amazon smile program, the AmazonSmile Foundation will donate 0.5% of the purchase price of eligible products to your library.
After registering, just encourage library goers to go to www.smile.amazon.com and select your libary. Then as they shop the library raises money!
3. Amazon Affiliate Links
Speaking of Amazon, your libary can set up an affiliate account.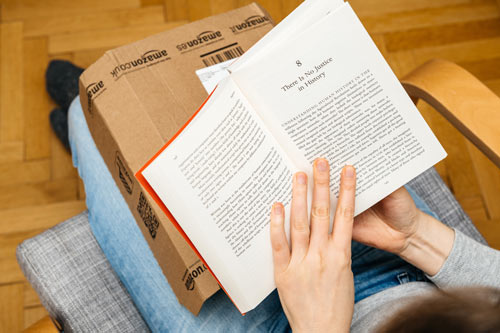 The library gets up to 6% commissions when their affiliate link is used.
Cards can be made with QR codes for different items the library loans out. If someone wanted to purchease the item on Amazon, they would use that QR code that has the library's affiliate link and the library would get a commission from the sell from Amazon.
4. Library Fair
If your library has items they need to take out of circulation, then hold a Library Fair to sell those goods.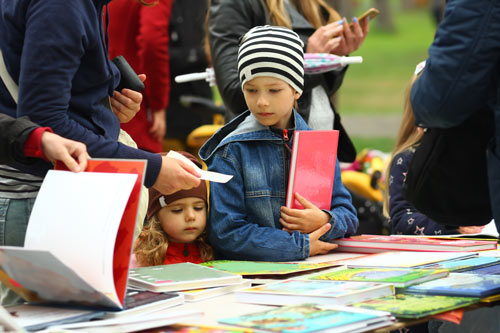 A book drive prior to the event should be held so that donated items can also be sold to support the library.
Advertise the event at the library and let local radio stations, television stations, and newspapers know of it.
Also capitalize on advertising on social media, not only on the library pages, but also relevant groups and clubs.
At the Fair have activities like games for kids, silent auction tables, a petting zoo, and a Bargain Barn stocked with cheap books.
5. Book Club Restaurant
The first step in this is to make sure you organize book clubs for people to join. Book clubs based on genre will allow you to have several clubs to offer.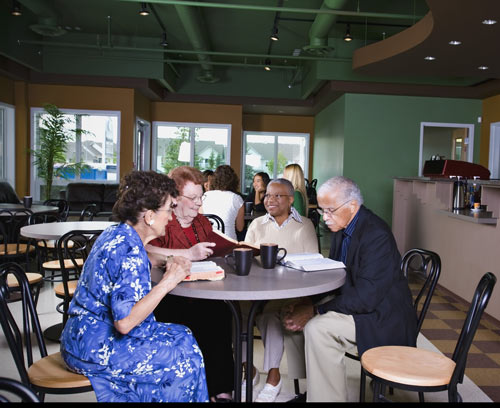 Once book clubs are established and meeting, talk to a local restaurant and ask them what their slowest day is. Then ask if they would give a commission of sales on that day to the library if you were able to organize for book clubs to meet there.
Book clubs meet at a nice eatery and the library gets a portion of the profit!!
The more book clubs that are established, the more restaurants can be included. Eventually there can be a rotation of restaurants and book clubs.
With planning and forethought your library can bring in the funds you want to raise. Just be sure to keep things light and fun!