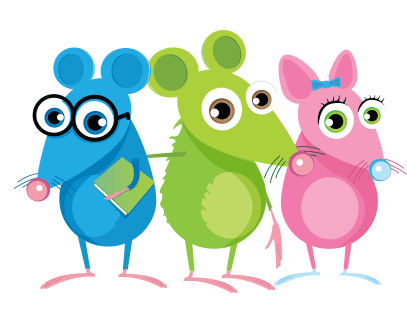 The Perfect Library Fundraiser
Did the thought ever occur to you that the perfect library fundraiser would be a Read-a-thon? I mean reading and libraries kind of go together like peanut butter and jelly, ham and cheese and bacon and eggs. When you think of one, you think of the other.
So logic would say that if you could raise money for a library by spending time reading then that would be the perfect library fundraiser. Right?
Before we explain why Read-a-thons make so much sense for libraries, we suggest you check out our read-a-thon calculator to see how much money your library can raise. Click here
So why use www.read-a-thon.com and why is a read-a-thon perfect?
The purpose of all libraries is to provide a resource of reading materials that would not otherwise be preserved or be made available to the average reader. In other words people go to libraries to read and learn from the resources only libraries possess. Or they go because that's the best place to find books to read.
The bottom line is that people go to libraries to read.
So how do you help libraries?
Of course you can make a donation directly to a library to help them financially. You can volunteer at the library. You can suggest they offer some great programs like children's reading sessions, author lectures and more. The more things a library can do to attract an audience and maintain its relevancy in the community the more it will likely thrive. Or you can hold a Read-a-thon.
The fact is that libraries need to be adequately funded. Libraries have so many needs and need to make sure they continue to update their tools and resources in a rapidly changing world. Those updates can be quite costly.
We believe our Read-a-thon system in the perfect way for a library to combine both of those elements into a very natural fundraising campaign. Users of the library facilities will sign up as readers and get sponsors to support their participation in 10 different 30 minute reading sessions over a two-week period of time. The proceeds from those sponsors would directly benefit the library.
The Power of a Library Read-a-thon Fundraiser
Lots of libraries realize the power of a read-a-thon. Carnegie Library of Pittsburgh held a Winter Read-a-Thon February 14 - March 15. Their rallying cry was "It's winter. What better time to hunker down with a good book? We're challenging the community to keep the pages turning this winter by pledging to read. Every time you open a book, read to your child or attend a reading event you'll help us reach our goal..."
Riverside Library holds read-a-thons to raise money for buying new library books (students are surveyed for specific titles they want), buying prizes for Book Bugs program and buying prizes for the Library Crew.
Our program was designed for younger readers. Ideally the best candidates for our read-a-thon is from 8th grade and younger. If that's the age of your average reader, our system and it's tools were created to motivate participation and maximize results.
We offer complete fundraiser management. We accept payment for all donations so your readers are not collecting nor being responsible for money. We offer incentives for your readers to get the most sponsors possible. We offer the best tools to contact and entice friends and family to sponsor your readers. We keep everyone up to the minute with what they should be doing to get the best results.
Those are the main reasons for using our company for your fundraiser.
The benefits of holding a read-a-thon for a library are obvious. If you are raising money for a library the people participating in your fundraiser have to have some association with books and reading. What better what to solicit donations for a library than to ask people to support young readers.
Our system combines the best of all available tools. There is no doubt in our minds that this is the best library fundraiser anywhere.
Holding a School LIbrary Fundraiser
In many cases school libraries depend solely on book fairs for fundraising. But more and more schools have found that they can hold a schoolwide Read-a-thon that directly benefits the library.
These fundraisers work the same as a typical school fundraiser. The only difference is that some, or all, of the money raised is given directly to the library for whatever the librarian needs.
The problem with book fairs as a library fundraiser is that often the library can only use their fundraising proceeds with the company offering the book fair. While that's certainly beneficial, the fact of the matter is that the library may have needs or desires that the book fair company can not satisfy.
DaVinci Academy PTO wrote this on their group Read-a-thon page:
"The money our students earn will help buy new books for the school library that can't be purchased through Scholastic. Ms. Brown has a long list and is excited to expand student options! Funds raised will help the PTO have the ability to continue to foster a sense of community among our students by providing family fun events like movie nights and the carnival. It will also enable us to help and support all of our wonderful teachers as needs arise in the future for their classrooms as well as helping us sponsor teacher appreciation events throughout the upcoming year."
Read-a-thon fundraisers provide cash that the library can spend wherever and on whatever they please. That's a win for librarians like Ms. Brown.
Here are some great resources to learn more about whether a Read-a-thon makes sense for your library:
See how much money your library can raise with our Read-a-thon calculator: Click Here
Get the answers to your basic questions in our Read-a-thon FAQ section: Click Here
Get a brief explanation of how our Read-a-thon system works: Click Here
What Schools Say About our Library Fundraiser:
International Leadership of Texas-NRH
Fundraising for books was such a great idea and great way to build up our school library. I believe people are willing to give more knowing it's going toward their child's education. I fell short of my goal for the classroom guided reading books we need, so plan on doing another one this spring.
Raised $10,175.00
Woodrow Cummins Elementary
Thank you so much for helping us raise money for our school library. I appreciate all of the work that is done on your end -- that makes things so much easier on MY end! I also appreciate how responsive customer service always is when I have a question. Kari -- thank YOU!!!
Raised $7,591.00
Brighter Horizons Academy
An easy and no fuss way of promoting reading and raising funds! We were pleasantly surprised by the amount the students raised in such a short period of time. We will definitely use Read-a-Thon again in the next school year to raise funds for our Library programs!Thank you!
Raised $5,770.00
University Park Elementary Library
I loved how easy it was to promote and manage! I am so impressed by the power that raising funds through the Internet, has given us. I was SOO happy every morning when I looked at the new results!

One way I would improve it is by giving parents an instructional sheet on how to start, how things will look differently on a phone than on the laptop when they look for sponsors, etc. Many of them use phones instead of a computer at home. Some of the families in Alaska do not have Internet at home, they only have cell service. How much percentage will go to the child for buying extra prizes, etc. That is something I had to take time to explain to students in a library lesson, which was fine, but I could not reach the parents to explain. Thank you!

Note from RAT: Thanks for the great suggestions and so glad you loved the program. We will discuss your suggestions at one of our upcoming meetings.
Raised $5,303.00
Lincoln Elementary School for the Arts
Best library fundraiser we have ever done! I'd never go back!
Raised $4,202.77
7th District Elementary PTA
Thank you for this exciting opportunity! We were able to raise money for our classroom libraries and it was so easy to do! We look forward to sharing our new books with our students and continue to promote successful readers throughout our school!
Thank you Read-A-Thon!!
Raised $3,365.00