10 Best Library Fundraisers to Raise More |
Read-A-Thon
Library fundraisers are an incredible way to foster student literacy while raising money for one of your school's most important learning environments. After all, libraries require constant updates to keep children engaged and excited with new books, technology, and room improvements
Fortunately, there are many library fundraising ideas at your disposal to raise funds and keep your library fun, functional, and engaging. For example, some of the best, most profitable library fundraisers have students join the effort and be an active part of the process. However, to maximize your school's fundraising potential, you'll want to and engage your students and broader community with a diverse array of fundraisers.
In this guide, we'll help you to achieve your fundraising and engagement goals by covering all types of easy, flexible, and profitable library fundraisers. We'll explore:
Our Top Library Fundraiser: Read-A-Thon
Other Effective Library Fundraising Ideas
Enhance Your Library Fundraising Strategies with Read-A-Thon
Now let's dive into ideas, steps, and best practices for organizing your best library fundraiser yet!
Our Top Library Fundraiser: Read-A-Thon
Read-A-Thon fundraisers are one of the fastest growing, most effective, and powerful library fundraisers. Through Read-A-Thon's online school fundraising program, fundraising organizers are provided with our easy-to-use fundraising platform, complimentary marketing materials, and other important resources that put the power in your school and students' hands.
Read-A-Thons aren't just profitable, but educational.
What better way to raise money for your school's library than to read the very books on the shelves? By simply encouraging your students to read books for class or whatever treasures they find in your library, your students improve their literacy while your school raises thousands to fund its projects and programs. In fact, the average participating reader raises $90 in a Read-a-thon fundraising campaign!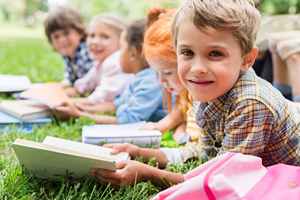 Holding a read-a-thon is the perfect way to promote the great resources in your library and student reading all in one fundraising campaign. Read-a-thons also build confidence because the young readers can see how their tracked reading time equates to money raised for their school!
Students and their families can easily create their participant accounts in minutes, logging their reading hours and sharing their fundraising pages. Sponsors will then donate to these pages to support student participation based on 30 minute reading sessions over the course of the event.
For best results, you can offer fundraising prizes to incentivize student participation. If students have the opportunity to earn prizes, they will be even more eager to read for their school!
Participants aren't forced to sell products.
Gone are the days of selling overpriced cookie dough, calendars, and candles. Being a salesman for products you may not want to purchase yourself can be frustrating. Especially when the selling aspect of product fundraisers often falls to parents asking their friends and coworkers.
By contrast, asking friends and family to support your child's learning is easy and genuine! Who wouldn't support literacy development? The goal of your library and your school's library fundraiser can be one in the same: to promote reading. With the Read-A-Thon's focus on literacy, sponsors have the double pleasure of supporting a student's learning and library.
Say hello to an easy, effective library fundraising program.
When the goal of your school's fundraiser has more to do with student education than selling merchandise to neighbors who may not need another candle, people will be more inclined to donate.
Think of friends and family who buy books or educational experiences for students' birthdays or holidays. They would be more than willing to help students participate in a reading program.
Read-A-Thon's fundraising and social sharing tools also allow you to effortlessly remind participants of potential sponsors they can reach out to such as grandparents, aunts, uncles, or even relatives anywhere in the world! The average fundraiser is usually limited to your local network, but Read-A-Thon makes it easy to reach out to family in different states or even different countries. Our fundraiser makes the world your limit!
Other Effective Library Fundraising Ideas
In addition to read-a-thon fundraisers, consider these other amazing ideas to supercharge your library fundraising calendar!
Profitable School Library Fundraisers
1. Love My Library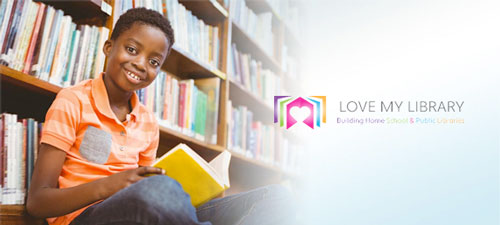 Is your library in need of some new titles and resources? Love My Library book fairs can build your library's funding and put new books in the hands of young readers.
This online book fair option eliminates the complications of in-person transactions, low sales penalties, and limited book selection. Have students customize their online donation page, share it with 10 friends and family, and watch the funds roll in!
The average book fair raises about $4,000 while Love My Library averages over $11,000 per event. Plus, all of the money raised stays in your school community..
2. Silent Auction for Libraries
Silent auctions are not only incredibly lucrative, but they also double as an engaging event experience for parents and community members.
Reach out to community partners and local businesses to donate auction items like restaurant vouchers, jewelry, spa gift cards, or a trip to the local waterpark. By asking for donated auction items, you can maximize your revenue from this event.
Depending on how much time you want to commit to preparing for this event, you can host it on one night, over the course of a week, or fully online.
3. Corporate Sponsorship Programs
If you need an extra hand for your next library fundraiser, consider reaching out to a local business about a corporate sponsorship program. If you are hosting a small school fundraiser, explain the impact that the business's financial contribution will have on the school and its students.
Try to look for partners that may share similar values to your school such as placing an emphasis on education. Businesses like local bookstores, tutoring centers, or recreational camps may be able to contribute volunteers, in-kind donations, or monetary aid to help your fundraiser flourish.
Easy Library Fundraising Ideas
4. Amazon Smile

Earn money when people do what they love: shopping! When you register your library in the AmazonSmile program, the AmazonSmile Foundation donates 0.5% of all eligible purchases to your library.
5. Amazon Affiliate Links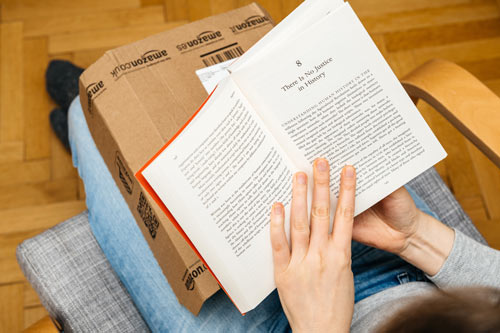 If your library has resources people may want to purchase themselves, try out Amazon affiliate links. Your library can earn commission by directing people to where on Amazon they can purchase your library's books or resources.
For items people may want to purchase after loaning it from you, consider placing a QR code sticker with the item's link on Amazon.
6. Literary-Themed Crowdfunding Campaign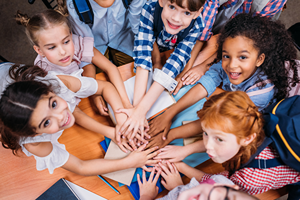 Need to raise money for a specific short-term goal? Crowdfunding can be a great way to tap into your community network to reach your school's goal together.
Create a donation page with a monetary goal and a target deadline. Be sure to include a detailed description about what you hope to accomplish with the money raised such as buying new computers, repairing damaged books, or restocking the shelves. To encourage more donations, you can list giving levels that equate to a tangible impact on your overall project.
To make your school library crowdfunding a success, be sure to share the link in newsletters and emails with teachers, parents, and community members. And be sure to encourage them to share the link on their social media accounts for greater outreach.
Creative Library Fundraisers
7. Library Fair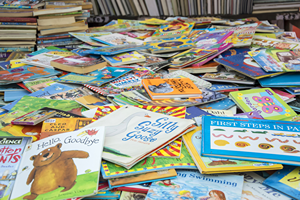 Refreshing the resources circulating in your library can be expensive and unwieldy if you have a large stock of older books to replace. A library fair is a great school fundraiser to sell the items your library no longer needs.
Host a school book drive prior to the fair to gather donated books that can also be sold to support the library. Be sure to let parents know, share social media announcements, and post fliers in your library and community businesses. Reach out to Facebook groups, local sport leagues, and restaurants to share your library fair on social media or in their spaces.
8. Book Club Restaurant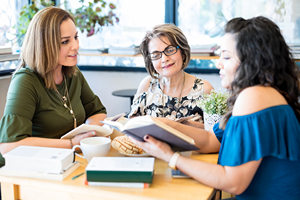 Encourage reading for everyone in your community by organizing weekly book clubs to meet in restaurants. You can form groups by genre or by author so people will be excited to read and converse about their chosen club group.
After your groups are established, reach out to local restaurants or coffee shops about meeting at their businesses. Consider asking to meet on their slowest day and see if they would provide a commission from that day's sales.
Try coordinating this with several local eateries to create a rotation of locations to create more intrigue for the book club meetings. This establishes a mutual community partner.
Once the groups and partnerships are formed, book clubs can be an ongoing source of fundraising for your library.
9. Gallery and Book-Reading for Local Artists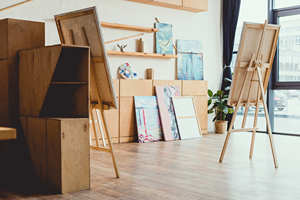 As a place that fosters learning and imagination, your school can host local artist events to help emphasize your mission, raise money for your library, and support local artists.
Invite authors and poets from around your community to read their current works in a book-reading event at the library. This not only provides the artists with publicity, but it also demonstrates to young students how their love of reading can continue into the future.
Additionally, consider inviting local painters, sculptors, or graphic artists to display their art as a gallery exhibit for an evening. For the fundraiser, you can charge a fee for admission, sell concessions, and you can arrange for a commission based on any artist sales made.
Enhance Your Library Fundraising Strategies with Read-A-Thon
While there may be many different school library fundraisers that can help you meet your goals, Read-a-thon's innovative fundraising platform is one of the most lucrative ways that you can intertwine education goals with your fundraising efforts.
There is no better way to bring the community together, foster literacy, and encourage students—all while raising thousands of dollars for your library—than by using Read-a-thon services.
Sign up for free to jump into your Read-a-thon adventure!