Why is Read Across America Important?
Read Across America is an annual reading motivation and awareness program that calls for every child in every community to celebrate reading on March 2nd, the birthday of beloved children's author Dr. Seuss. The program was created by the National Education Association (NEA) in 1997 and is designed to encourage children of all ages to read, and to promote the love of reading among children. The program is celebrated in schools, libraries, and communities across the United States, and is often marked by special events and activities that center around reading and literature. The goal of Read Across America is to promote literacy and a love of reading among children and to encourage them to explore the world of books and reading.
Why is Read Across America Important?
Read Across America is an annual event celebrated on or near March 2nd, which is the birthday of children's author Dr. Seuss. It is a nationwide reading celebration that was created by the National Education Association (NEA) in 1997 to promote literacy and encourage a love of reading among children.
There are many reasons why Read Across America is important. Here are a few:
Encouraging a love of reading: Reading is an important skill that is essential for success in school and in life. By promoting reading and encouraging a love of reading, Read Across America helps to instill this important skill in children at a young age.
Improving literacy rates: Literacy rates in the United States have been consistently higher among those who read more often. By promoting reading and encouraging children to read more, Read Across America helps to improve literacy rates in the country.
Promoting cultural awareness: Dr. Seuss's books are known for their fun and imaginative stories that often include themes of diversity and cultural awareness. By reading these books and participating in Read Across America, children can learn about different cultures and broaden their understanding of the world.
Building community: Read Across America events often take place in schools, libraries, and other community spaces, bringing people together to celebrate reading and literacy.
Overall, Read Across America is an important event that helps to promote literacy, encourage a love of reading, and build community among children and families.
Read Across America Fundraiser
There are many different ways that organizations and schools can fundraise for Read Across America events. Here are a few ideas:
Read-a-thons: Reading fundraisers are the absolute number one Read Across America fundraiser because it ties in with everything Read Across America promotes.
Book fairs: Love My Library is becoming the choice for schools and libraries that want to host book fairs to raise money for Read Across America events. These can be held online, and can include a variety of books, activities, and events.
Sponsorship: Schools and organizations can seek sponsorships from local businesses or community organizations to help fund Read Across America events. Sponsorship opportunities can include naming rights for events, advertising in event materials, or sponsorship of specific activities or programs.
Donations: Schools and organizations can ask for donations from community members to help fund Read Across America events. This can be done through a variety of methods, including online fundraising platforms, mail-in donations, or in-person solicitations.
Merchandise sales: Schools and organizations can sell merchandise related to Read Across America events, such as t-shirts, hats, or other items with the Read Across America logo.
Book drives: Schools and organizations can hold book drives to collect donations of new or gently used children's books. These books can then be sold or given away at Read Across America events to raise money for the cause.
Overall, there are many different ways that schools and organizations can fundraise for Read Across America events, depending on the resources and needs of the community.
For schools across the country, Read Across America Week is a critical time to further student learning, inspire young readers and writers, and cultivate a love of reading. That's why it's so important to make the most of your Read Across America campaign and National Reading Month with effective and engaging reading programs like Read-A-Thon.
With Read-a-Thon's intuitive fundraising platform, you'll not only make reading fun and easy for your students, but you'll also raise thousands of dollars at the same time!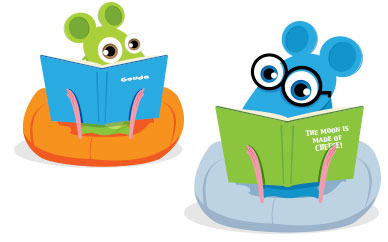 Ready to celebrate Read Across America with a fun, literacy event that will raise you money to boot? Schedule a call with our team or sign up for Read-A-Thon today!

Read Across America | Exploring the Basics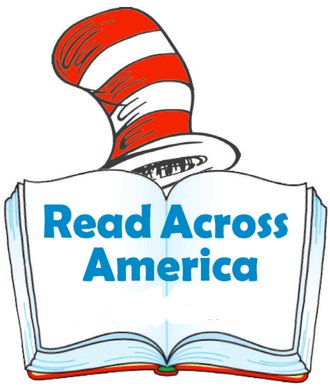 What is the Read Across America program?
The National Education Association (NEA) originally created Read Across America (RAA) to celebrate the birthday of Dr. Seuss, one of history's most successful children's writers and use it as a springboard to celebrate reading among children. Every March 2nd, NEA organizes a program that challenges children throughout the United States to spend the day reading.
Since the first Read Across America Day in 1998, the program has expanded to become a week-long event for many schools. In fact, the entire month of March has become National Reading Month, with ongoing campaigns that call for schools all over the U.S. to champion a love of reading for young learners.
What are the goals of RAA?
The goal of Read Across America was and continues to be to motivate children to read more. After all, reading is a vital part of childhood educational development. And with Dr. Seuss being such a recognizable children's author, it makes perfect sense to use him as a launching-off point to promote the event.
On top of that, a secondary goal of many schools' RAA programs is fundraising. With teachers, teenagers, librarians, politicians, actors, athletes, parents, grandparents, and countless others eager and inspired to promote childhood literacy, this reading program is the perfect time to roll out reading-centered fundraisers that raise money for student education.
How do you celebrate Read Across America?
Every school has its own unique approach to RAA. Some teams build in an extra few minutes of class time to read and learn about Dr. Seuss, while others put together an exciting week of class vs. class reading challenges, live book reading sessions, and school fundraising campaigns.
Of course, your school may not have the resources to go all out with your RAA program. However, any institution—from small preschool programs to bustling middle schools—can level up their RAA events with Read-a-Thon's simple, easy-to-use, and incredibly lucrative fundraising platform.

Read-a-Thon: The Best Read Across America Idea
Did you know that you can raise tens of thousands of dollars just by reading?
Schools often spend an unreasonable amount of time trying to raise funds for their different events and programs, only to come up short. That's where Read-a-Thon comes in—one of the fastest-growing school fundraisers in the world.
An Easy, Profitable, and Educational Fundraiser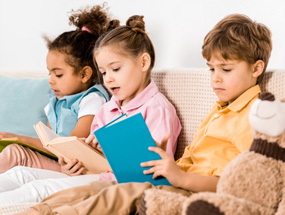 Our Read-a-Thon program costs nothing to start and requires few to no volunteers, making it a perfect fit for any school fundraising team.
This makes a Read-a-Thon fundraiser a particularly good fit for your RAA program, as you can easily integrate it into the weeks leading up to and during Read Across America. After all, if your school is already focused on reading, then why not host a Read-a-Thon?
That's why so many principals and PTA groups are starting Read-A-Thons as their school fundraiser of choice.
The Best Read Across America Idea for Elementary Schools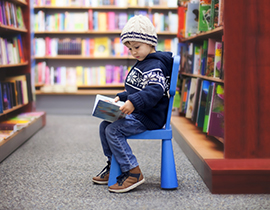 Many elementary schools and school libraries search for more productive ways to raise money, particularly during the important school fundraising time offered by Read Across America.
Of course, it's difficult to engage young students in effective, educational fundraisers for your RAA. But as teachers set aside class time during the month of March, they're already doing most of the hard work required to hold a Read-a-Thon fundraiser.
The Read-a-Thon platform streamlines the rest of the fundraising process for staff members and students. Easily customizable donation pages, effortless marketing widgets, and even a virtual prize store are used to entice young readers to participate in your campaign—and have blast while doing so.
An Online Fundraising Program to Virtually Engage Students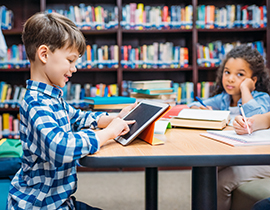 As we move forward into a brave new world of digital engagement, many schools are looking for hybrid or virtual tools to engage students remotely.
Our turnkey online fundraising program fills that need, creating a cost-effective, lucrative fundraising tool that anyone from tech-challenged teachers to elementary school students can use to engage readers wherever they are.

How to Combine Read-a-Thon and Read Across America
Incorporating Read-a-Thon fundraising with your RAA campaign is as simple as setting up the platform and then instructing students how to:
Log in to your campaign as participants.
Record the reading hours they're already accumulating during your RAA program.
Share their donation pages with friends, family members, and supporters.
However, how do you manage the fundraiser itself and ensure that you're engaging students, educating readers, and raising important funds for your cause?
All you have to do is follow four easy steps:

Create your free Read-a-Thon account.
Use our data tracking and reporting features to monitor your progress.
Leverage our intuitive marketing tools to share and market your campaign.
Continue to motivate your students and watch as your donations grow!
In no time at all and with minimal planning and investment, you'll be running your own powerful RAA Read-a-Thon fundraising campaign!
See What Some of Read-a-Thon's 5,000+ Users Have to Say

Thank you to ALL of the Read-A-Thon crew, especially Tiffany and Colby, for your support, help, and willingness to help our Read-A-Thon fundraiser for Zane North PTA. It was very nice to work with such a great team and know our questions are always answered in such a short time with detailed answers. We look forward to working with you again next year for Read Across America Week!
Zane North PTA
Raised $13,765.00


Our school loved our Read-a-Thon! We are pleasantly surprised with how much money we raised in just two weeks. The communication through the website (especially the reports) was fabulous as was the color-copied personalized materials that were provided for each student. We could not have asked for anything more and plan on doing this again next year for our Read Across America Celebration in March.
East Brookfield Elementary
Raised $14,550.00

Other Valuable Read-a-Thon Resources
See how much money your library can raise with our Read-A-Thon calculator: Click Here
Get the answers to your basic questions in our Read-A-Thon FAQ section: Click Here
Get a brief explanation of how our Read-A-Thon system works: Click Here
Check out a sample prize store: Click Here

More Great Read Across America Activities, Ideas, & Tips
1. Organize Class vs Class Competitions
Gamify your RAA program and Read-a-Thon fundraising campaign by pitting classrooms head-to-head to see who reads more and raises more. In addition to items individual readers will be able to order for themselves in the Read-a-Thon prize store, you can host a party, create a special trophy, or organize some other glamorous reward for top-performing classes.
2. Seek Out Corporate Sponsorships
Corporate sponsorship opportunities are donations and gifts offered by businesses to support your campaign, in return for being able to promote themselves to your supporters through brand merchandising, public shout-outs, and other opportunities.
This is a great way to bring in more revenue for your campaign, increase your marketing potential, and create important community relationships for future fundraising endeavors.
3. Use Social Media for Reading Challenges
Beyond email and print materials, social media is another powerful tool to add to your Read Across America program's multichannel marketing arsenal. Additionally, it's a valuable tool to engage students and their supporters throughout your campaign!
For example, create reading challenge days through the month of March with small prizes and special hashtags students can use to evidence their participation, like a "#FairytaleFriday" that promotes reading fantastical storybooks
4. Bring in Guest Readers
Forge stronger relationships with community members and enchant students by inviting guest authors, performers, and speakers to read chapter or storybook excerpts to different classrooms throughout your RAA campaign.
5. Create a Book Scavenger Hunt
Infuse an element of healthy competition to your RAA program by challenging students to find books from home or your local libraries that meet certain criteria
For instance, you might have a "Tales from Another World" day where students are encouraged to discover stories about different cultures, countries, or even planets and then briefly present the book to the class to discuss what they learned.
Streamline Your RAA Program with Read-a-thon
Make the most of your Read Across America event with Read-a-Thon's simple, effective, and profitable fundraising platform.
Your school will not only be able to raise critical funds to go toward student education and the betterment of your institution, but you will also be able to educate, motivate, and inspire students as they move forward in their reading journeys.
Schedule a meeting or sign-up today to take advantage of our powerful RAA fundraising program.