Read-A-Thon: The Perfect School Fundraiser +7 More Ideas!
Let's be honest—no one really looks forward to planning a school fundraiser. While the events may be fun, the overall campaigns can be difficult to strategize, especially when you're under such intense pressure to succeed.
Fortunately, you no longer have to fret about any step of the school fundraising process. With Read-A-Thon's easy-to-use online fundraising program, you're guaranteed a stress-free fundraising experience that will not only raise big bucks, but also educate your students.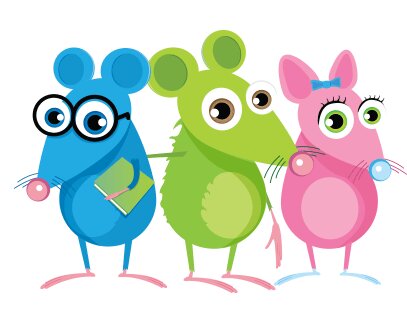 Ready to revamp your fundraising program? Schedule a call with our team or sign up for Read-A-Thon today!
How Can I Raise Money for My School with Read-A-Thon?

Your PTA, department, or fundraising committee is likely preoccupied with dozens of projects, and there are far better uses of your time than painstakingly managing every stage of your fundraisers. That's why we've created a fundraising platform that automates your campaign's planning, management, and tracking as you fly towards your fundraising goals!
Take a look at the four easy steps to host a read-a-thon fundraiser with the Read-A-Thon platform:
Sign up and create your free Read-A-Thon account.
Leverage our sophisticated data tracking and reporting tools to monitor your progress.
Use Read-A-Thon's integrated marketing features to share and promote your campaign.
Kick back, cheer on your students, and watch as funds flow into your account!
Eager to learn more? Explore our Read-a-Thon Basics guide to dive deeper into essentials, best practices, and tips for running a successful read-a-thon.
5,000+ Schools Have Used Read-A-Thon With Amazing Results!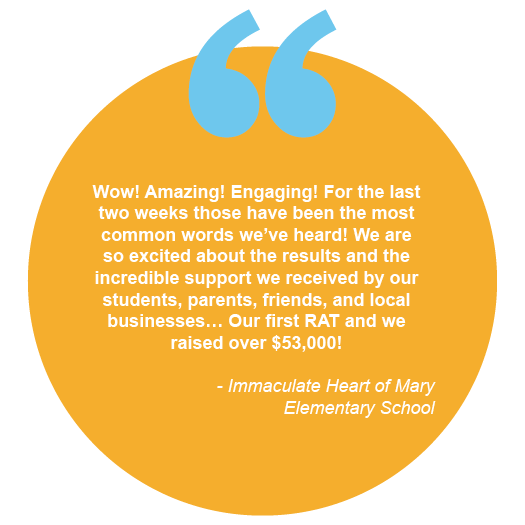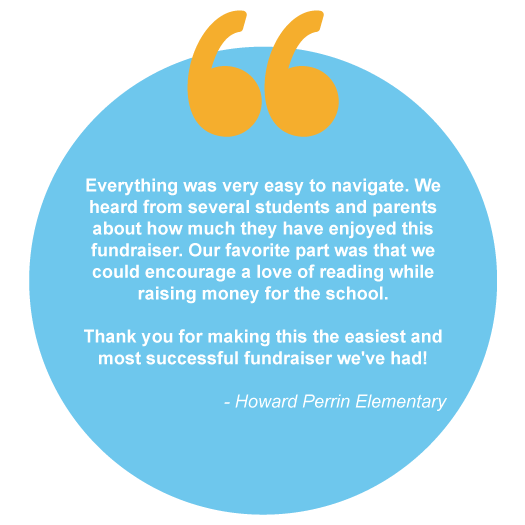 Choosing the Right School Fundraiser: Why Read-A-Thon?
There may be many types of school fundraisers to choose from, but there's a reason that Read-A-Thon has become a fast favorite for thousands of PTAs, educators, parents, and students.
Make School Fundraising Easy—You're Reading Anyway!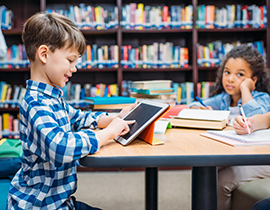 Prepare for the easiest school fundraiser you've ever hosted! Read-a-thons make the most out of an activity that students are already doing day in and day out, during and after school: reading.
So, since your students are already reading in class, why not plan a fundraiser where their friends and family support their reading with a donation?
You can also incorporate your read-a-thon into your regular curriculum or create a multi-week event where your entire school focuses on reading.
Gather Widespread Support by Promoting Education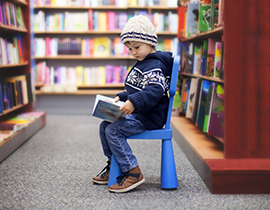 We've asked hundreds of PTA members this simple question: If your child, grandchild, niece, or nephew came to you and asked you to support their educational development by being a sponsor for their read-a-thon, what would you say?
Unsurprisingly, an overwhelming majority of people would be enthusiastic to donate to a fundraiser that directly benefits their little ones. Unlike popcorn sales or cookie dough drives that frustrate parents and overwhelm kids with junk food, read-a-thons are able to easily rally the support of your entire community.
Reach More Donors Using the Perfect Online School Fundraiser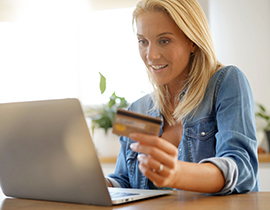 Product sales and fundraising events, some of the most popular school fundraising ideas, have a fairly limited reach for attracting donors. After all, most people who are going to order your products or show up to an event will have to live or work close to your school.
With Read-A-Thon, you can dramatically boost the radius of your fundraiser's influence, recruiting potential sponsors from anywhere in the world. We provide all of the tools for you and your students to contact people across the globe, like suggestive email features, social media campaigns, and even custom printed brochures.
Replace Underperforming Product Fundraisers with a Read-a-thon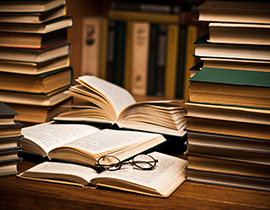 Many school fundraisers, namely product sales, don't provide the visibility you need to really understand who is selling what, how much is being sold, and how your fundraiser is going day by day.
With our read-a-thon fundraising platform, you'll have real-time visibility into each reader's performance. You can then communicate daily with each reader and their families, with our mobile-friendly communication tools that include personalized messages based on the progress each reader has made.
Using Read-A-Thon, you won't just be left sitting, hoping, and praying for the best. Instead, you can easily and effectively manage your campaign from any device.
Guarantee Funds with the Easiest Profitable School Fundraiser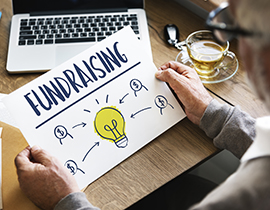 Not only does Read-A-Thon provide you with the tools to host an easy, accessible, and educational fundraiser, but you could also potentially earn thousands over the course of just a few reading sessions.
For a fraction of the work required for bake sales, product drives, or any number of popular school fundraisers, read-a-thons provide a no-risk path to far greater fundraising success.
Curious to Learn More? Check Out These Resources
See how much money your library can raise with our Read-A-Thon calculator: Click Here
Get the answers to your basic questions in our Read-A-Thon FAQ section: Click Here
Get a brief explanation of how our Read-A-Thon system works: Click Here
Check out a sample prize store: Click Here

Try These 7 Other Great School Fundraising Ideas!
You've seen the evidence—thousands of school fundraising teams have praised Read-A-Thon for its efficient, easy-to-use, and lucrative fundraising services, resulting in what many consider to be the best school fundraiser they've ever had.
However, Read-A-Thon isn't the only stellar school fundraiser out there, and adding these fun initiatives to your school's fundraising schedule (along with Read-A-Thon!) could help to maximize revenue and engagement.
So, in addition to Read-A-Thon unbeatable fundraiser, take a look at a few other popular and effective school fundraising ideas to add to your activities calendar!
1. Love My Library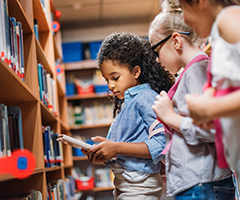 Love My Library is another educational, reading-centered school fundraiser that your community will adore. Think of this library fundraiser as the perfect blend between a booster-thon and a book fair that gives students access to selections from a virtual library of over 3 million titles.
All they have to do to earn their virtual books is use the simple Love My Library platform to share their donation pages with families, friends, and supporters.
Ready to kick off your Love My Library fundraiser? Sign up for free today to start an online fundraiser that will inspire support from your entire community!
2. Fun Run
Fun runs or 5K fundraisers are classic fundraising events that you can host on your school's track, around the campus, or even at a local park. Alternatively, you could hold a virtual fun run by giving participants distance trackers that can remotely report their activity.
People can pledge their support to one of your participating students, and you can bring in even more revenue by selling branded merchandise such as t-shirts and water bottles at the event. You might even add a theme, like a "zombie run," to spice things up and encourage greater participation!
3. Matching Gifts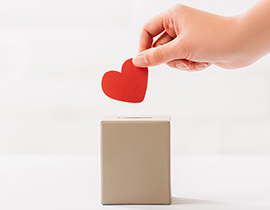 Matching gift programs are a part of many businesses' corporate philanthropy initiatives. In an effort to support their communities and cement themselves as a force for public good, companies will match the monetary donations that their employees make to charitable organizations.
Along with nonprofits, many schools are also eligible for matching gifts! Be sure to keep your school's community well-informed about this readily-available program through newsletters, flyers, and perhaps even a dedicated matching gift database on your online donation form.
4. Book Fair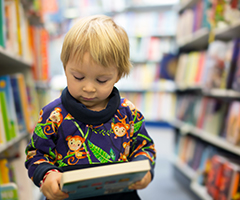 Many schools hold annual book fairs, and it's easy to see why. While not as simple or easy to manage as a Read-A-Thon fundraiser, school book fairs provide a fun event for you to promote education and for students to pick up new and exciting reads.
First, organizers will set up a portable book store in their school. Then students get money from their parents to spend on books and other small toys, and the school will earn a small profit on every purchased item.
To build anticipation for your event and increase sales, distribute an item catalog in advance!
5. Box Tops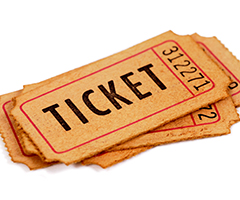 The long-standing Box Tops fundraiser is a great program offered by General Mills. All you have to do is encourage families to buy General Mills products and clip the Box Top logo on the packaging.
Alternatively, this fundraiser also has a new, virtual format. With the Box Tops app, all participants need to do is scan the QR stubs with their cameras. While not a huge money-maker, this easy fundraiser can secure a continuous stream of small funds for your school.
6. School Carnival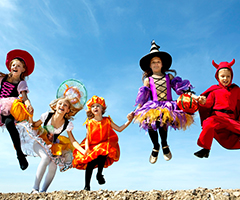 Years ago, carnivals were a common fundraising initiative that brought entire communities together. Why not bring back this vintage fundraiser with your own unique twist?
This more involved school fundraiser will require some extra investment from your school, teams of volunteers, and extensive planning, but the rewards are well worth the initial cost. Try to add as many activities as possible into your annual carnival, from dunk tanks and cake walks to raffles and carnival games. Additionally, you can further monetize your event with food and merchandise!
7. Bake Sale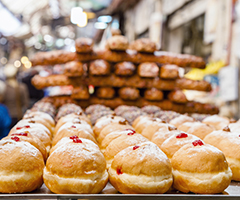 Bake sales are a timeless fundraiser that participants and donors alike look forward to.
First, notify parents that you are planning a bake sale. Petition them to bake a delicious sweet treat and drop it off at the school before the sale. Next, encourage parents to give their children money to spend on baked goods during your sale.
This way, you can engage your school's families, and the baked goods you sell will come at absolutely no cost to your institution!
Read-A-Thon | Launch the Perfect School Fundraising Idea
From its profitability and simplicity to its educational benefits, Read-A-Thon fundraisers are hands-down one of the best school fundraising ideas your institution can host.
You might be nervous to take the leap into an unfamiliar fundraising program. However, our team and the countless schools that have fallen in love with Read-A-Thon are here to assure you that this low-risk, high-reward fundraiser is bound to be a major success for your school.
Dive into your Read-A-Thon journey today!